Female James Bond: Rachel Weisz Says A Woman Shouldn't Replace Husband Daniel Craig
Female James Bond: Rachel Weisz Says A Woman Shouldn't Replace Husband Daniel Craig
Rachel Weisz has added her opinion on the discussions over the next James Bond. The actress, who's married to current James Bond Daniel Craig since 2011, doesn't want a woman to replace her husband.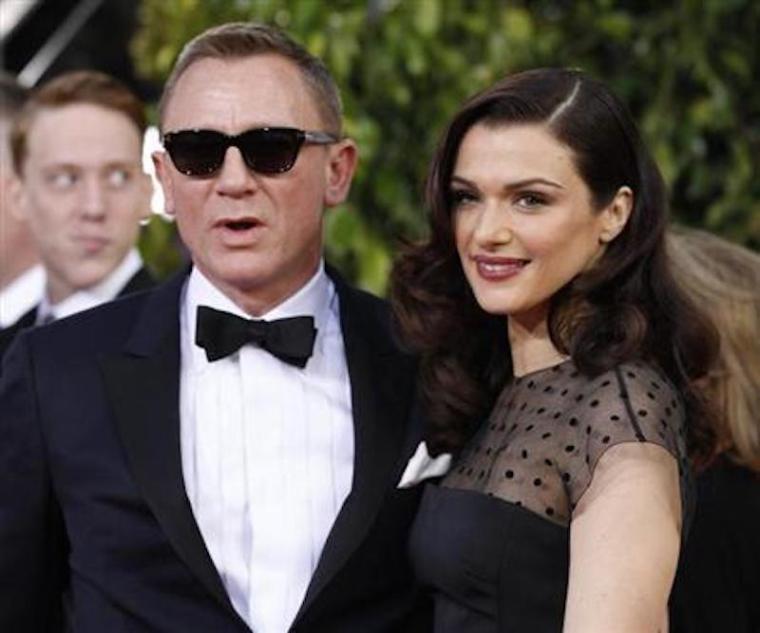 The actress shared via Telegraph why she doesn't believe there should be a female James Bond and it's not because she's anti-woman. In truth, Weisz wants to promote stories about empowered women.
"[Fleming] devoted an awful lot of time to writing this particular character, who is particularly male and relates in a particular way to women," Weisz reasoned. "Why not create your own story rather than jumping on to the shoulders and being compared to all those other male predecessors?" she asked, adding, "Women are really fascinating and interesting and should get their own stories."
Craig is set to mark his fifth time as James Bond in an upcoming movie, which will be the franchise's 25th offering. Before the actor confirmed his return to play the iconic role, several names have been thrown into the hat to potentially replace him, should he decide to retire from being the British agent on the big screen.
Fans named Charlize Theron ("Mad Max: Fury) and Gillian Anderson ("The X-Files") as their top picks to play the female James Bond. Priyanka Chopra ("Quantico") also said she'd rather play James Bond than be a Bond Girl if given the chance.
Meanwhile, Dame Judi Dench, who played Bond's boss M in "Spectre" and "Skyfall," is also opposed to a female James Bond. The 83-year-old veteran actress stated that the character should always be a man.
Dench isn't likely returning to the franchise to reprise her role though. She was told in her final Bond movie that it would be her last stint as M.
Producers of the Bond franchise did say they are open to having a woman or a person of ethnic background play the iconic character in future movies. For now, however, Eon Productions has to get started with filming the 25th movie with Craig, which has a November 2019 theater date.