'Final Fantasy XV' Leaked Demo of Young Noctis Free Download Now Available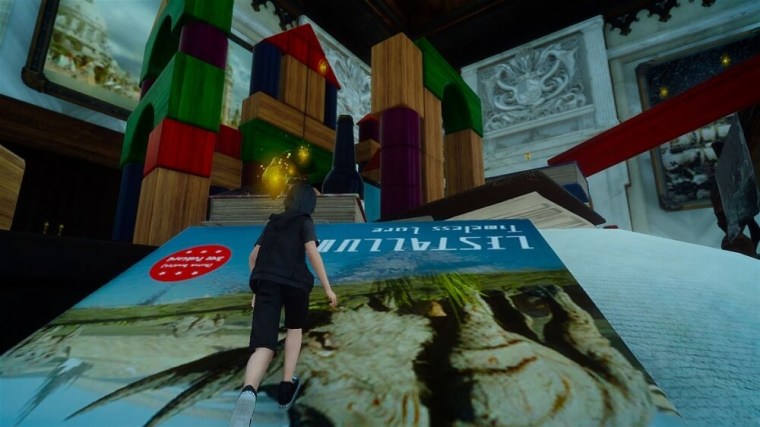 Prior to Square Enix's "Final Fantasy XV" Uncovered event, a video of the game's demo was leaked online. The leak (video below) has since been confirmed and the demo is currently available as a free download for Microsoft's Xbox One and Sony's PlayStation 4.
The demo was announced during the event and was made available for download afterward. Compared to the game's first demo, the new one is more accessible. The first demo was only available to those who owned the upgraded console port of "Final Fantasy Type-0."
Titled "Platinum demo," it's also different from other demos that features a small portion of the main game for interested gamers to try. The "Final Fantasy XV" Platinum demo is a standalone experience that will provide gamers an idea of how the main game will be like.
The Platinum demo tells the story of a young Noctis and takes place in the main character's dream. In it, Noctis is accompanied or guided by a small creature known in the game as Carbuncle, which can only communicate through a smartphone.
"Platinum Demo — Final Fantasy XV whisks players away to a fragmented dreamscape, introducing an original story with a few unique twists," reads the demo's description on the Xbox Store. "Join young Noctis and his magical guide as you explore the fantastical world of his dreams."
The Verge describes the demo as "bizarre." Noctis will be miniscule at one point and then age rapidly to become the full-grown version of himself. The publication cites Square Enix as saying that the demo's story will tie directly with the "Final Fantasy XV" anime series that was announced recently. In addition, the publisher will also give some bonuses to gamers who will play both the demo and the full game. What these rewards will be, however, were not revealed.
"Final Fantasy XV" is scheduled to release on Sep. 30 to the Xbox One and PS4.