'Forever' Star Alana De La Garza Lands 'Chiefs' Lead Role on CBS
Alana de la Garza nabbed another leading role. The actress, who starred in short-lived but well-loved shows like "Forever" (2014 to 2015) and "Criminal Minds: Beyond Borders" (2016 to 2017), will take the charge on "Chiefs" on CBS.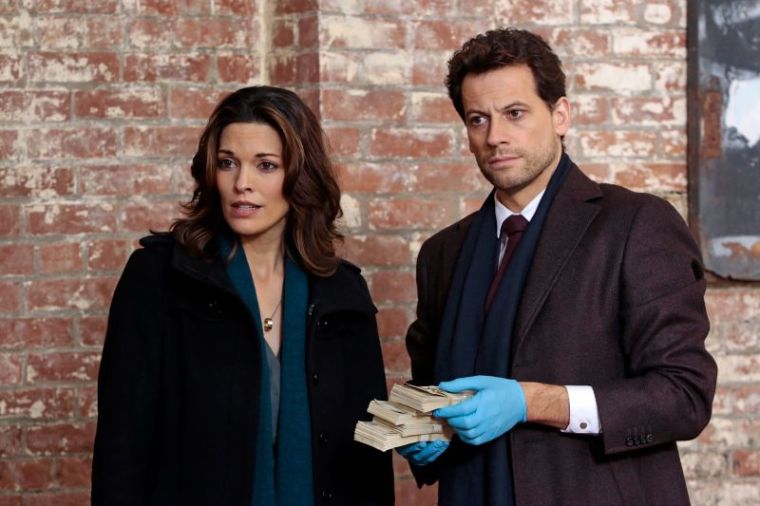 The actress will be one of three female leads in "Chiefs," which centers on the lives of the Chiefs of Police in the Los Angeles County. Her character is the head of the Beverly Hills district, who graduated from law school. She rose through the ranks as a police detective and then became a captain before getting the biggest promotion as the chief.
CBS has yet to cast the other two women who will join de la Garza. David Hudgins ("Parenthood") and Carol Mendelsohn ("CSI: Crime Scene Investigation") developed the show for the network, with Hudgins as the pilot's head writer.
Directing the first episode for "Chiefs" is Zetna Fuentes ("How to Get Away with Murder"). This would be her first time to direct a pilot and she is one of only two female first-time pilot directors for the upcoming season so far.
It's not yet certain, however, if the show will debut in CBS' 2018 Fall TV season slate.
The show's entire fate to progress with a full series pick up rests on this pilot.
Meanwhile, De la Garza's TV work in the last five years has been in crime procedural dramas. She played the police detective Jo Martinez in "Forever" and worked alongside the immortal character of Ioan Gruffudd. She was FBI agent Clara Seger on "Criminal Minds" and its spinoff. She also played the Director of Homeland Security in "Scorpion."
De la Garza started acting in 1999. She also appeared as a guest star in episodes of "Charmed," "Smallville" and "Law & Order." The actress has been married to writer Michael Roberts since 2008. They have two children together.