'Fortnite Battle Royale' News: SMG Enters the Vault as New Contents Arrive
'Fortnite Battle Royale' News: SMG Enters the Vault as New Contents Arrive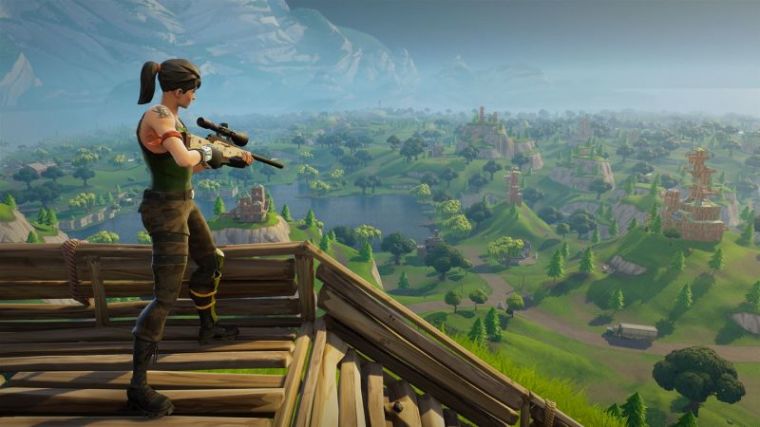 Developers have confirmed that some weapons in the game "Fortnite Battle Royale" will soon be sent into the Vault -- which means they will not be available to use -- to make way for new contents.
Last weekend, Epic Games detailed its plans for the next update arriving for "Fortnite Battle Royale." While a long list of new game modes, weapons and bug fixes were confirmed, the developers also announced that the Submachine Gun (SMG) would be removed and will go into the Vault within the current week.
It was not mentioned in the development update, but Epic Games made it clear in a Reddit thread that only the basic SMG would be placed in the Vault. The Tactical and Suppressed SMGs will still be in play, as they have been some of the popular weapon choices for many players.
Epic Games did not specify until when the regular SMG would be gone, but the company presented the possibility that it may not return at all.
"Next week we'll be putting our first weapon (SMG) into the Vault. These weapons may or may not return and this allows us to manage the weapon pool as we introduce newer weapons," the developers said on its website.
"Fortnite Battle Royale" players regularly get new and better weapons almost every week, and this might be the reason why Epic Games deemed it was time for the SMG to enter the Vault.
Meanwhile, in the same Reddit comment, Epic Games assured players that it would be re-releasing some content that had been previously sent to the Vault.
The developers also promised on the company's website that they were working on new "multiple playlists" for Limited Time Modes while also improving the ones that were already live.
Epic Games also revealed some of the upcoming game modes they had lined up to be released in the coming months. The developers shared they were working on a "Blitz Mode" that - as the name suggests - will allow players to enter game sessions with shorter match times. New game modes based on squads and 50-versus-50 were also in the pipeline, among others. 
"We are planning to quickly spin up a dozen or so LTMs, some of these may be more straightforward (e.g. along the lines of Sniper Shootout, Sneaky Silencer etc.). We also use LTMs to test new Shooting Models," Epic Games added.
"Fortnite Battle Royale" is available on PC, PlayStation 4, and Xbox One.