'Fortnite: Battle Royale' Season 4: Week 3 Challenges Leaked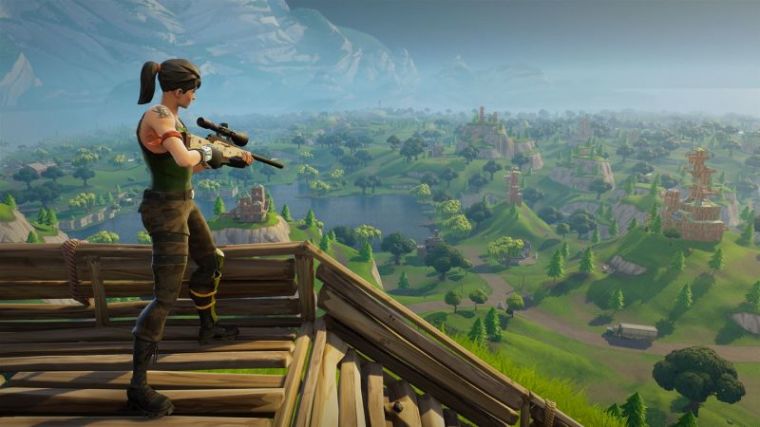 "Fortnite: Battle Royale" players will get the chance to prepare much earlier than usual for the Week 3 challenges coming to the game as it continues Season 4.
The folks over at Fortnite Tracker have datamined the game, uncovering details about the next batch of challenges that users will have to complete to acquire some new and useful items.
The upcoming challenges that "Fortnite: Battle Royale" players will have to go through are the standard ones, and as usual, the easier ones are worth five stars while the harder challenges will offer double that reward.
Epic Games is throwing in some new things to the proceedings, making Week 3 more exciting and also mysterious. The easiest one to do is no doubt watching a match replay.
There is also a quirky challenge worth five stars requiring gamers to search for 10 rubber duckies. At the moment, "Fortnite: Battle Royale" has not proven itself to be home to such things but it looks like this will change real soon.
It is unclear how difficult it will be to find the rubber duckies. In fact, there is no telling what it will take to get to the items anyway, but if it will be anything like the gnome challenge in the previous season, players should have a pretty solid idea of what this whole affair will entail.
Another Week 3 challenge for "Fortnite: Battle Royale" season 4 is searching for chests at the Lonely Lodge. Apart from locating these treasure troves, this challenge adds a layer of difficulty by having players fight opponents before they get a hold of the items. Making it more exciting is the fact that Lonely Lodge is a busy location in the game so navigating through it should spice things up even more.
The fourth and final five stars-worth challenge is dealing damage using pistols. This weapon is not exactly the player go-to, so this will require a bit of hard work for those who have been avoiding pistols for a reason. It might also be a way for Epic Games to help gamers discover the wonders of using it, if there is even anything worth noting.
As for the hard challenges, "Fortnite: Battle Royale" season 4 wants gamers to follow the treasure map in Salty Springs. There is no word yet on what is waiting for players at the end of the journey but considering the fact that the same challenge in Tomato Town in the first week led players to a Battle Star in Loot Lake, this one is expected to be worth the trouble.
The second difficult Week 3 challenge is eliminating opponents in Tilted Towers. Epic Games really wants players to work for the reward on this one seeing that this place is notorious for accommodating foes that tend to not go down easy, making it the perfect venue for some epic showdowns. For the third and final "hard" challenge, players will have to eliminate enemies using a sniper rifle.
These Week 3 challenges for "Fortnite: Battle Royale" should go live on May 14.