Fox Finally Airing OJ Simpson's 'If I Did It' Interview: 'This Is One Story the Whole World Got Wrong,' He Says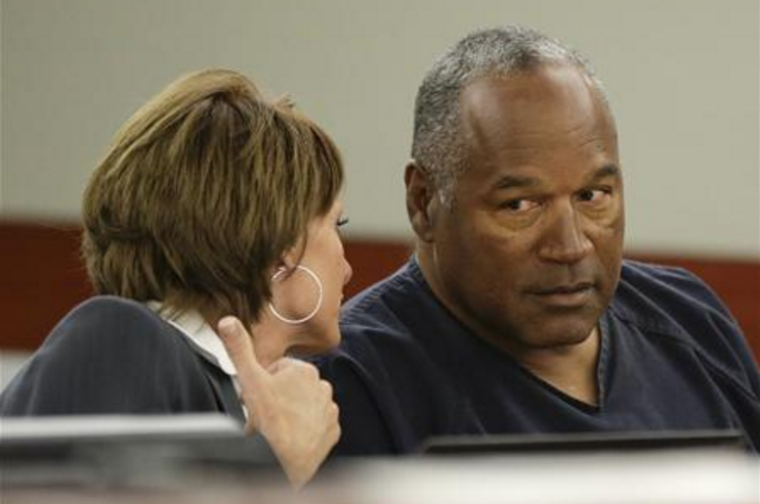 Fox is finally airing its interview with the infamous O.J. Simpson, a confession that was pulled out from television back in 2006.
"This is one story the whole world got wrong," Simpson says to the camera in the 45-second trailer for the TV special titled "O.J. Simpson: The Lost Confession."
The footage was supposed to be aired in 2006, in time with the release of Simpson's book, "If I Did It." However, Fox was forced to cancel its release after huge criticisms from the families of Simpson's alleged victims. The incident even prompted an apology from Fox boss Rupert Murdoch.
In June 1994, Simpson became the most famous retired footballer, after he was accused of murdering his ex-wife Nicole Brown Simpson and her friend Ronald Goldman. The athlete-turned celebrity denied it at that time and in 1995 was found not guilty in the so called "Trial of the Century."
He was, however, found liable in a civil law suit two years later, and was ordered to pay the Brown and Goldman families $33.5 million in damages — an amount that they barely received.
Ten years later in 2007, he got in trouble again after a confrontation with memorabilia dealers in Las Vegas led to him being convicted for kidnapping and robbery. He was sentenced to nine to 33 years in prison, but was set free last year for good behavior.
Throughout the years, Simpson's life has attracted great interest from the public and the media. Even now, 12 years after his interview with writer Judith Regan was filmed, Fox is hoping to make money and publicity out of the already forgotten footage.
Interestingly, the TV special will air at the same time as the ABC premiere of "American Idol," a singing competition that used to be aired on Fox. Despite the public's clamor for the return of the "Idol" franchise, viewers would definitely have a hard time choosing between the two.
"O.J. Simpson: The Lost Confession" airs on Sunday, March 11, 8 p.m. EST on Fox.