'Game of Thrones' News: Yara Greyjoy Confirmed to Return for Season 6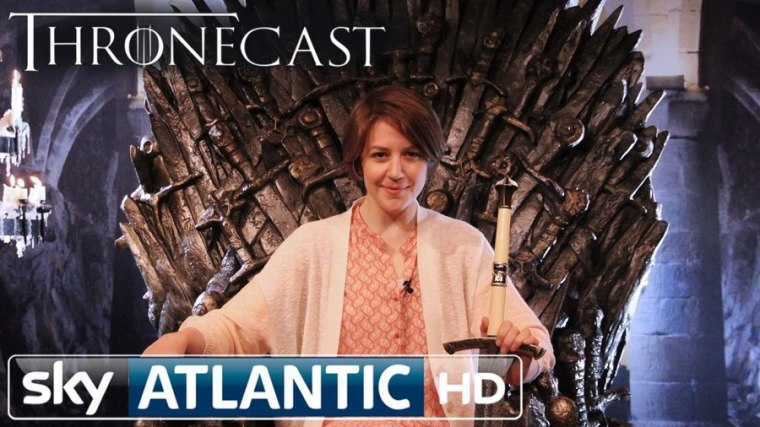 "Game of Thrones" Season 6 began filming in July, and news has emerged Yara Greyjoy will be returning for the upcoming season.
Several characters that haven't been seen in the past seasons will be making a comeback when "Game of Thrones" Season 6 premieres, starting with House Greyjoy's tough girl, Yara, played by Gemma Whelan.
Whelan is currently filming for the upcoming season of the award-winning HBO fantasy drama that's been based on author, George R.R. Martin's "A Song of Ice and Fire." The actress has been spotted on set where the show has been filming in Belfast, Northern Ireland, as well in several other locations in Spain.
Yara Greyjoy hasn't appeared on "Game of Thrones" since Season 4 Episode 6, titled "The Laws of Gods and Men," where she led her Ironborn followers in a failed raid on the Dreadfort to retaliate against Ramsay Bolton (Iwan Rheon) for torturing Theon (Alfie Allen).
Based on the book, Yara will eventually encounter Theon again after Stannis' men capture him, pointing to her continuing story arc in the succeeding seasons.
The show's producers are also planning to bring back Hodor (Kristian Nairn), who was last seen in Season 3 with Rickon (Art Parkinson), as well as Tyrion's mistress Shae (Sibel Kekilli), who was last seen in Season 4 as a strangled corpse on the Hand's bed, courtesy of the betrayed Tyrion (Peter Dinklage).
The Hound (Rory McCann), whom Arya (Maisie Williams) left for dead in Season 4, has been spotted on set, as well, giving rise to speculations he will be returning in Season 6, but whether in a flashback scene, or in the flesh is still open to question.
The show began to diverge from the books' original plotline since the previous season, after "GoT" ran out of material pending Martin's upcoming sixth installment, "The Winds of Winter," the release date of which is still to be announced.
"Game of Thrones" Season 6 is expected to premiere on HBO in the spring of 2016.