Germany Jails Syrian Refugee for Trying to Defraud ISIS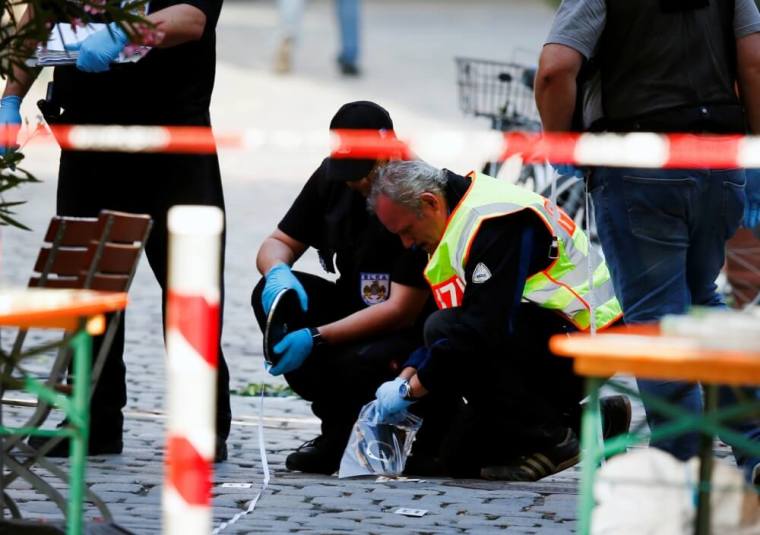 A Syrian refugee in Germany has been found guilty of trying to defraud ISIS officials of hundreds of thousands of euros in exchange for carrying out a terror attack on Europe. Hasan A., 39, a hairdresser from Damascus, has been sentenced to two years' imprisonment by the court.
Hasan was arrested on New Year's Eve of 2016 during a raid at his apartment in the German city of Saarbruecken near the French border. He was charged with terror financing after he demanded more than €178,366 ($210,000) from ISIS, which he will use to rig vehicles with bombs that will be disguised as patrol cars.
The plan was to repaint the vehicles to make them look like police cars and load them with 880-1,100 pounds of explosives to be detonated in Germany, France, Belgium and Netherlands. The cars would be driven into crowds where these will be blown up "in order to kill unknown numbers of people who do not follow the Muslim faith."
Hasan admitted to contacting terrorists in their de-facto capital of Raqqa in Syria using the encrypted messaging app Telegram in December 2016. However, he added that he never intended to go through with the attack as his intention was to merely con ISIS into sending him money.
The court believed him but still ruled that his attempts constituted a criminal offense. Both defense and prosecution are appealing the decision. Hasan entered Germany in December 2014 and applied for asylum the next month for which he obtained a refugee status and residency permit.
ISIS has called on its followers in Europe to launch terror activities however they can and has even funded some of those attacks. Germany has been targeted by three attacks since last year. These include a knife attack, a bombing of a music festival in July 2016, and a truck-ramming incident at a busy marketplace four months after.