Germany Shooting Updates: Police Kills Frankfurt Gunman, Free Hostages in Cinema Attack
Mass Shooting at a Cinema in a Shopping Center in Germany on Thursday Afternoon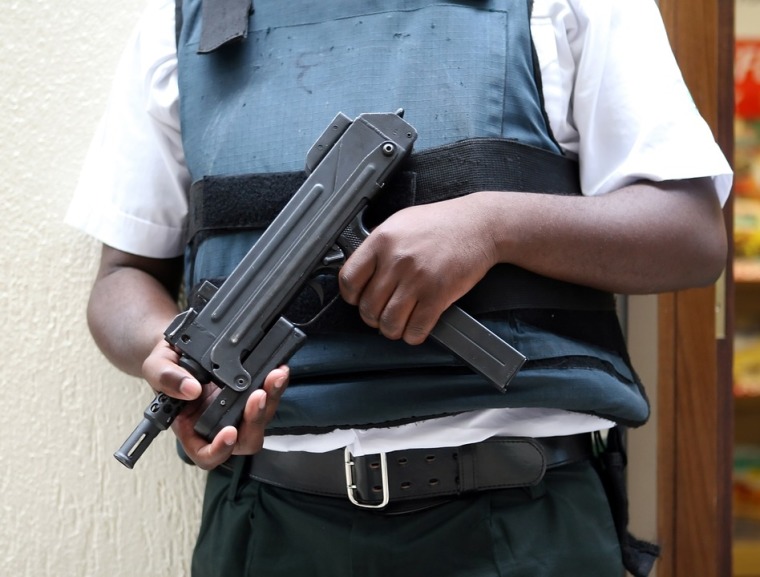 Hesse Interior Minister Peter Beuth said the masked attacker fired four shots as he entered Kinoplex cinema in the town of Viernheim near Frankfurt at around 3 p.m. The gunman had an ammunition belt slung around his shoulder. After he entered, he barricaded himself inside.
No Fatality Except Gunman
The shooting took place in a cinema of a major shopping center called Rhein Neckar Zentrum Viernheim. The place has 100 businesses and 20,000 visitors daily. An employee of the Coyote Café Viernheim located across the cinema said about 50 to 100 officers responded to the scene immediately.

Their cafè personnel had the initiative to bring all their customers to the backdoor to secure their safety.
The German media declared 25 people injured in the mass shooting but wasn't precise if they were shot or hurt in other ways. After a while, a policeman stated that no one was hurt aside from the attacker.
Jackie McKennan stated that the U.S. Embassy in Germany is trying to find out if tear gas was used as the cause some of the injuries. The attacker took hostages but had no clear reason for it. While he was taking hold of his hostages, it was at that point that the special forces decided to shoot him.
"There were hostages in the vicinity of the individual. It was at this point that he was fatally shot by special forces," Beuth said. "I have no knowledge that anyone else was harmed."
An Unlikely Incident for a Small Town
Witnesses have said their own comments about the shooting. They said it is very unusual to see something like that happen in their town. The shopping center announced the operation of the police was over by late afternoon of Thursday.
"At this moment in time we have no information on injured persons," the shopping center posted on its Facebook page. "The driveway is still blocked. We will keep you updated on new developments. "
The motives of the attack is still unclear and the German authorities said there's no clear evidence that the incident was the doing of a terrorist.
Although, the police have warned that Germany is a possible target by the ISIS. They have welcomed more than a million refugees the previous year and it might have threatened the terrorists. There are also concerns about the possibility of ISIS cells present in the country.