Girls' Generation New Album: 10th-Anniversary Comeback Set for August
Girls' Generation New Album: 10th-Anniversary Comeback Set for August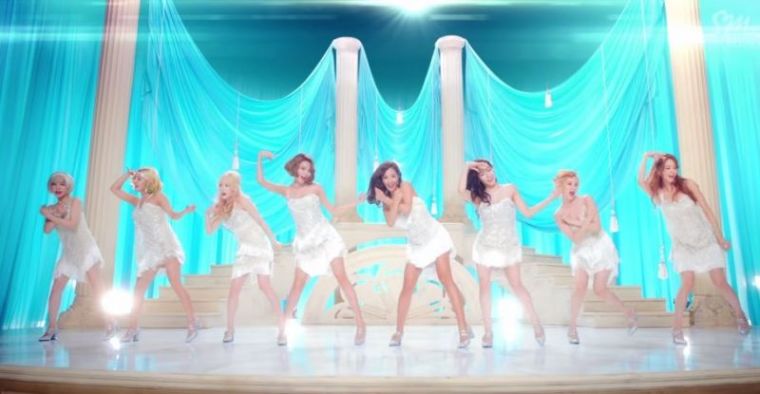 Korean girl group Girls' Generation is set to make their highly anticipated comeback next month.
SM Entertainment, the girl group's agency confirmed that the eight-member music group will be launching their sixth album in August in celebration of their 10th-year anniversary in the South Korean music industry since they debuted back in 2007. It would also be the group's first musical project as a complete group after they released "Lion Heart" in 2015.
The official release date of the upcoming album of Girls' Generation has yet to be revealed, but the group has announced on Facebook that they will be holding a series of shows and will be attending several events to promote their album as well as their 10thanniversary for the next few months.
On August 5, the Korean girl group will be holding a large fan meeting, referred to as "Girls' Generation 10th Anniversary – Holiday to Remember." The event is set to take place at the Seoul Olympic Hall in Olympic Park and will start at 7 p.m. KST.
Tickets to attend the upcoming grand fan meet will reportedly go on sale as early as July 11 through YES24, and will commence at 8 p.m. KST. Fans of the famous girl group are advised to line up to acquire tickets as soon as they are made available since it is anticipated that there will be a high demand for them among members of the girl group's fanbase. 
With the group releasing their sixth album next month, there are speculations that the girls will be performing some new tracks from the upcoming album during the grand fan meeting. However, there are also hopes that a few new songs will also be performed by the all-female group when they show up at the upcoming SM Town Live World Tour VI in Seoul on Saturday, July 8. 
Girls' Generation is considered to be one of the most popular and long-lasting musical girl groups in the South Korean music industry. Aside from their massive fame across the globe, they have also received plenty of commercial recognition and accolades since their debut 10 years ago, having won 119 awards out of the 210 nominations that they have received from local as well as international award-giving entities.