'Glee' Actors Engaged: Blake Jenner, Melissa Benoist to Marry After Cory Monteith's Death
Glee actors Blake Jenner and Melissa Benoist have revealed that they are engaged to be married. But in the wake of the unforeseen and tragic death of another member of the popular show, the couple has yet to reveal a date for their nuptials.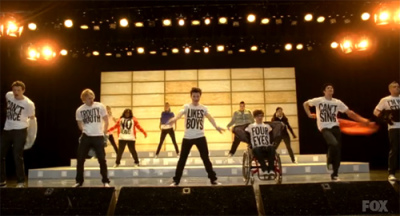 A source close to the couple told Radar Online that the costars are "officially" getting married even though the pair just recently revealed they were an item.
Given the widely success of the show, the 24-year-old Benoist has already been thought as the actress to follow in Lea Michele's footsteps.
Her character, Marley Rose, joined the cast in Season 4 and has been described as the "new Rachel," the lead character played by Michele.
The news comes two days after another former cast member, Cory Monteith was found dead in a hotel room in Vancouver, Canada.
No cause of death has been confirmed to this point but there were said to be no indications of foul play. Officials revealed that the medical examiners will conduct an autopsy on Monday and the results of the procedure are expected to be revealed early this week, several weeks before the usual four-to-six-week period.
News of the untimely death came soon after the body of her 31-year-old Glee co-star and long-term boyfriend was found dead in his hotel room Saturday.
The news has shocked the entertainment industry with friends of the late star expressing their deepest sympathies.
Harry Shum, Jr., who plays Mike Chang, wrote, "At this time, please send nothing but love and light. This tragic news still doesn't feel real to me."
Former cast member Damian McGinty also reflected on his time working with Cory.
"The guy I shot my first acting scene with. The nicest guy I've met. Can't believe it," McGinty posted to Twitter.
Here is a related video:
Melissa Benoist and Blake Jenner of Glee Get ENGAGED