'Grace and Frankie' to Feature Dolly Parton in Season 5? Netflix Renewal Unconfirmed
Will "Grace and Frankie" feature a much-awaited reunion in season 5? Before this happens, however, Netflix still needs to renew the series.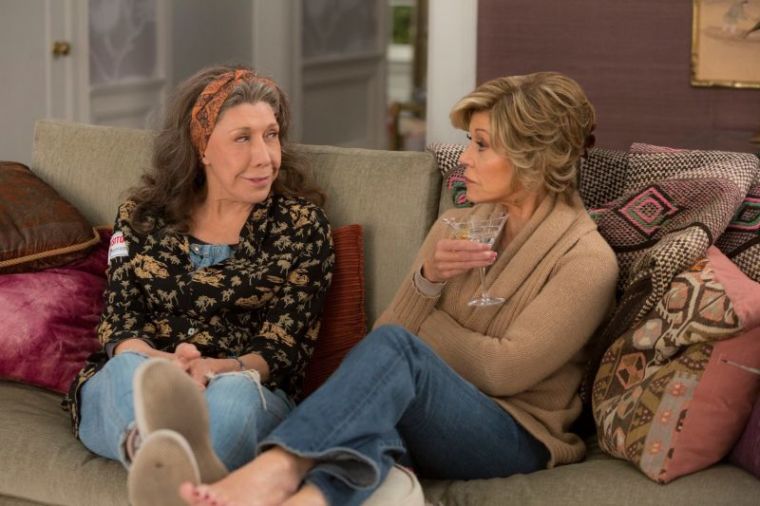 The show premiered its fourth season on the platform last Friday, Jan. 19, with 13 episodes. The new installment ended with Grace (Jane Fonda) and Frankie (Lily Tomlin) giving up their California beach house to live in a retirement community but where will the women's story go from here?
Rumors surfaced since the show first aired in 2015 that Fonda and Tomlin have been trying to convince their former "9 to 5" co-star Dolly Parton to appear in the series. Will Parton finally say yes and play someone from the retirement home in "Grace and Frankie" season 5?
"I know that a lot of fans of Jane and Lily have wanted to see Dolly on the show because of '9 to 5,'" co-star Brooklyn Decker revealed. "In the first two seasons they wanted to make sure that they fleshed out the show before they brought in what would be the tornado that is Dolly Parton," she further said. "Now that we are in season four, they are playing it super close to the vest."
Fonda, Tomlin and Parton had a brief reunion at last year's Emmys when they became presenters. Fans thought that their appearance meant Parton finally agreed to be in the latest "Grace and Frankie" season.
The three women starred in the 1980 comedy film "9 to 5" and forged a lasting friendship. Fonda and Tomlin told Andy Cohen on his show that Parton's invitation is still a work in progress since the latter has a busy schedule.
Meanwhile, Netflix has not yet given the show's fifth season a go. Fans, however, shouldn't have to worry since the platform also took a while to renew the series for season 4.
"Grace and Frankie" season 1 to 4 streams on Netflix.