Han Solo Movie: Ron Howard Takes Over as Director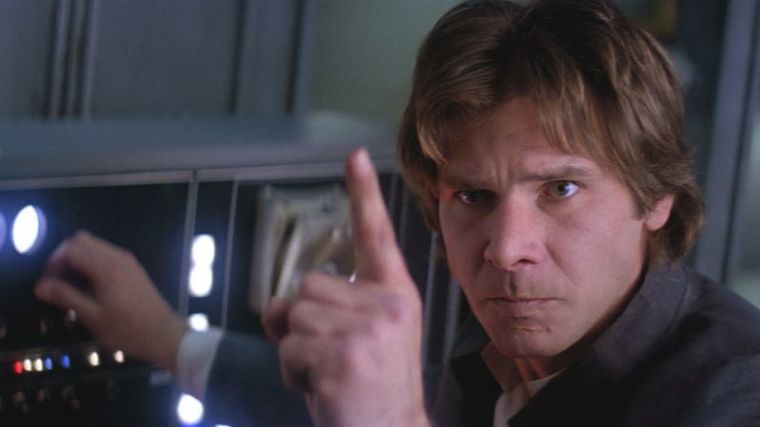 Speculations have been confirmed with the announcement from Lucasfilm on Thursday, June 22, that filmmaker Ron Howard will be the one stepping in as director to complete the upcoming Han Solo spinoff movie of the "Star Wars" film franchise.
According to The Hollywood Reporter, Howard will be taking over from "The LEGO Movie" filmmaking duo Phil Lord and Christopher Miller, who suddenly exited the "Star Wars" film project after spending more than four-and-a-half months as its directors.
The reason cited behind the departure of Lord and Miller from the Han Solo movie is the creative differences between the former directors of the project and veteran screenwriter Lawrence Kasdan over the film's style and tone.
"I'm beyond grateful to add my voice to the Star Wars Universe after being a fan since 5/25/77," Howard posted on Twitter on Thursday. "I hope to honor the great work already done & help deliver on the promise of a Han Solo film."
Howard had never directed a "Star Wars" movie in the past. However, he once helmed one of George Lucas' fantasy film project "Willow" back in 1988 and was also contacted by Lucas to possibly direct the 1999 "Star Wars" movie "The Phantom Menace."
"At Lucasfilm, we believe the highest goal of each film is to delight, carrying forward the spirit of the saga that George Lucas began 40 years ago," Kathleen Kennedy, the president of Lucasfilm, explained in a statement.
She continued, "With that in mind, we're thrilled to announce that Ron Howard will step in to direct the untitled Han Solo film. We have a wonderful script, an incredible cast and crew and the absolute commitment to make a great movie."
To continue with the production of the Han Solo movie, Howard will reportedly meet with the cast members of the film such as Alden Ehrenreich, Donald Glover, Woody Harrelson, Emilia Clarke and Thandie Newton. He will also be reviewing the rough edit of the movie to evaluate what the project may need to improve it. Filming is scheduled to resume next month, on July 10.
The still-untitled Han Solo spin-off movie currently has a target release date of May 25, 2018.