Here Are the Accessories Included in Every HTC Vive Order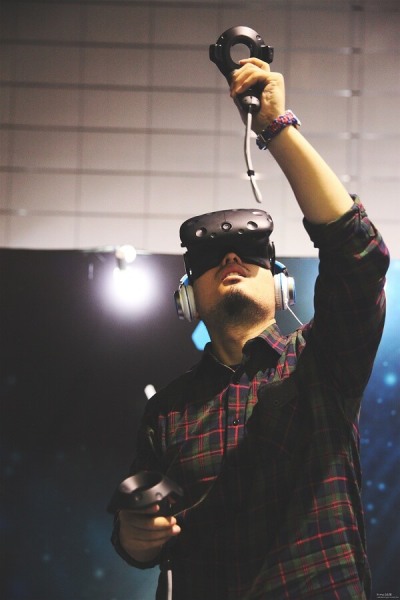 With the Oculus Rift scheduled to arrive at pre-orderers doors on Monday, March 28, HTC saw it fit to send out reminders to early adopters of its upcoming virtual reality device, the HTC Vive. The email includes a sneak peek at what's coming out of the box.
Multiple sites like Polygon and Phandroid report receiving an email from HTC which showed off the many accessories coming with the VR headset. The consumer edition will receive roughly the same items that came with the development kits, which means there are a total of no less than 20 separate items included in the box when it arrives.
Every HTC Vive pre-orderer will receive a whole bunch of cables and other accessories. These are as follows:
Base station x2

Sync cable

Base station power adapter x2

Mounting kit

Link box

Link box mounting pad

Link box power adapter

HDMI cable

USB cable

Earbuds

Alternate face cushion (narrow)

Cleaning cloth

Documentation

Headset with 3-in-1 cable and audio cable

Controller (with lanyard) x2

Micro USB charger x2
The HTC Vive, which costs $799, promises to offer a room-scale virtual reality experience. It uses laser tracking system, and the lighthouse boxes will be powering it. The Vive also comes with two custom controllers.
The email did not state an exact delivery date. It just told recipients that their unit is "in the work's" and that their order is "being processed now." However, the actual order confirmations page reveals it's still going to arrive in May 2016, reports Phandroid.
HTC Vive owners will be able to play "Hover Junkers," "Job Simulator," "Tilt Brush," "Fantastic Contraption," "Selfie Tennis," "Final Approach," and "Cloudlands: VR Minigolf." The virtual reality device will also be compatible with "The Lab," Valve's latest collection of mini games.
It's competitor, the Oculus Rift, has already started shipping units. The first one was hand-delivered by founder Palmer Luckey himself. Luckey, who wore his signature Hawaiian shirt and flip flops, went to the cold icy north, specifically Alaska to personally turn over the very first unit to the very first person who pre-ordered it, a software developer named Martin Ross.