'Homefront: The Revolution' News: Things You Need To Know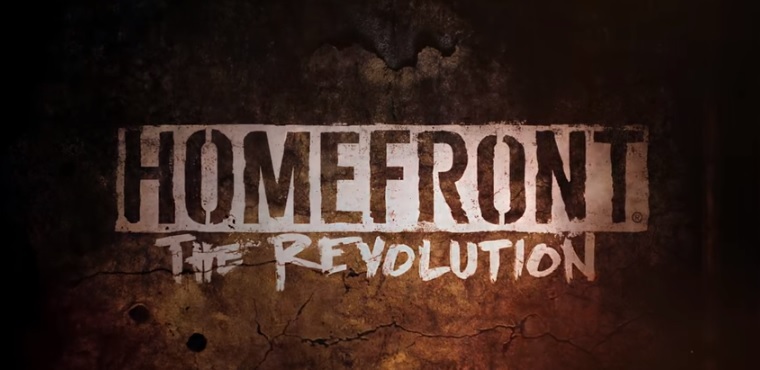 The "Homefront" franchise is making a comeback with the upcoming release of the second game in the series, "Homefront: The Revolution." The open-world first-person shooter will be arriving for the Windows, Linux, OS X, Xbox One and PS4 on May 17 in the U.S. and a few days later on May 20 for Europe.
According to a report in IGN, "Homefront: The Revolution" is a reboot of the franchise, rather than a sequel. It borrows the same story premise as the first game, which is the invasion of America by North Korea. The events in the new game are said to occur four years after the events in the first game.
The franchise has gone through some ownership issues this past few years, having passed through three different owners after its original publishing studio had to shut down due to financial issues. The current developer, Dambuster Studios is working with publisher Deep Silver to release the game, and according to the IGN report, this developer has had some considerable experience in making shooter games as Crytek UK.
The game is set in the year 2029, four years after the Greater Korean Republic invaded the U.S. Gamers will play the protagonist, Ethan "Birdy" Brady, who is the youngest member of a Resistance Cell whose mission is to take down the Korean People's Army and take back Philadelphia.
In terms of areas to explore in the game, according to Heavy, there will be three areas in Philadelphia, namely the Green Zone (primarily controlled by the KPA), the Yellow Zone (where most of the local population live in ghetto-like conditions) and the Red Zone (most damaged area, but where the resistance is strongest.)
Weapons customization is also key because resistance fighters do not have the resources to access weapons and KPA weapons are off-limits because they are fingerprint-locked. Resistance fighters need to rely on what they find in the open-world and make use of these to make a better weapon.
The game has co-op play, which was not present in the first game. Here, players can team up with three other players and take on the KPA, in what is called the Resistance Mode.
There will be three editions of the game that will be available, namely the Standard Edition, the "Freedom Fighter" digital edition and the massive Goliath Edition. A pre-order bonus comes in the form of the "Revolutionary Spirit" pack which included the skins for the motorbike, for the pistol and unlocks for co-op mode weapons. The "Freedom Fighter" edition comes with the "Revolutionary Spirit" pack and the game's Expansion Pass and "Liberty Pack."
The "Goliath" Edition has the game, the "Revolutionary Spirit" pack and Expansion Pass, a 32-page artbook, a physical RC "Goliath" Drone and an exclusive SteelBook case.