Humanitarian Crisis Makes This Nation Worse Than Syria and Iraq—and Yet It Is Ignored By the World
Humanitarian Crisis Makes This Nation Worse Than Syria and Iraq—and Yet It Is Ignored By the World
Unknown to many people, there is a country worse than Syria and Iraq when it comes to the number of displaced people resulting from conflict.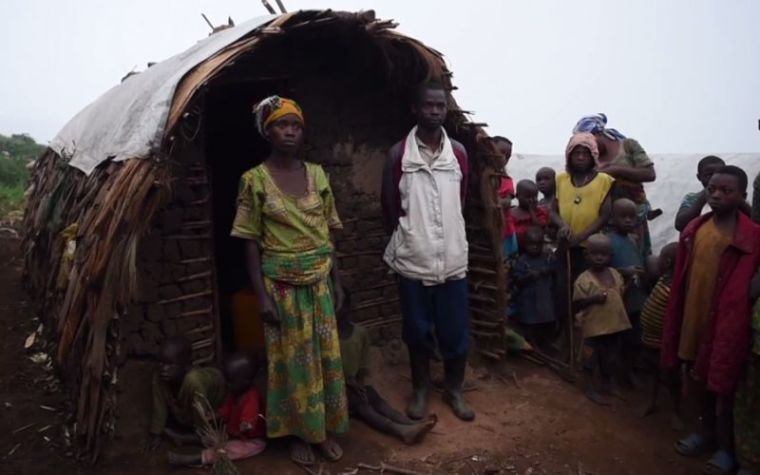 That country is the Democratic Republic of Congo (DRC).
Nearly 1 million people were uprooted from their homes within the DRC last year as a result of an ongoing conflict, according to a report released on Monday by the Norwegian Refugee Council (NRC), an Oslo-based humanitarian organization.
That's more than triple the number of people driven from their homes in Syria and five times the number in Iraq, according to the aid group.
The NRC, along with its Internal Displacement Monitoring Center in Geneva, warned that the crisis is worsening as ethnic violence continues to escalate in the DRC, Africa's second largest country after Algeria.
Conflict, violence and disasters caused 31.1 million new internal displacements in 2016 worldwide, according to the Global Report on Internal Displacement.
Some 6.9 million people were evicted from their homes as a result of conflict last year. Of this figure, 2.6 million lived in sub-Saharan Africa, overtaking the Middle East as the region worst affected, according to the Global Report on Internal Displacement.
The DRC was the biggest country in the world to suffer from internal displacements as it saw 922,000 of its people forced to leave their homes in 2016 alone as a result of violent clashes. That number surpassed the 824,000 in Syria, the 659,000 in Iraq, the 653,000 in Afghanistan, the 501,000 in Nigeria, and the 478,000 in Yemen, the report said.
As of December 2016, a total of 40.3 million people in the DRC were displaced as a result of conflict and violence, the report said, adding that some of these people have been displaced for decades.
"DRC's largely forgotten crisis in central Africa superseded all other crises in terms of the number of people forced to flee their homes," said Ulrika Blom, the NRC's country director in the DRC. "Even Syria or Yemen's brutal wars did not match the number of new people on the move in DRC last year."
Overall, more than 7 million people are in need of aid in the DRC. However, just 20 percent of the $813 million international aid appeal is funded, officials said.
"DRC is the world's most forgotten crisis," Blom lamented.