iPad Pro Could Come With Facial Recognition And Keyless Keyboard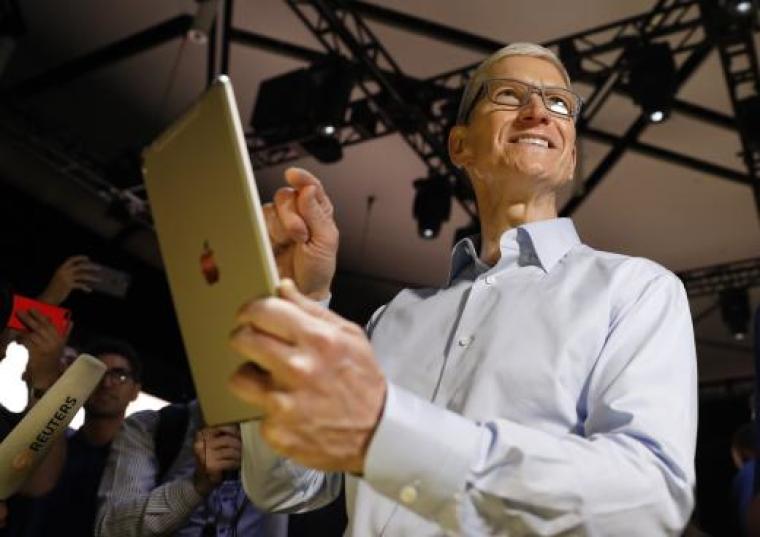 While not yet confirmed, rumor has it that a new iPad Pro will be unveiled at this year's World Wide Developers' Conference. Among the features that this enigmatic tablet has in store is reportedly facial recognition which previously debuted with the iPhone X.
Rumors began late last year that Apple is working on a new iPad that incorporates some of the iPhone X's features. Among the biggest changes will be the removal of the iPad home button, reducing the size of the tablet's edges bringing its design closer to that of Apple's flagship smartphone.
According to Bloomberg, the home button and its built-in fingerprint scanner will be replaced by the Face ID unlocking system. The new model is also expected to do away OLED screen, with its vivid colors and sharper clarity.
Sources close to the matter claim that at least one model is expected to come out this year that features slimmer edges and Face ID. If it does, it will mark the first major redesign for the iPad since the iPad Pro debuted in 2015. As for its release date however, not much has been revealed so far.
In addition to the major redesign, the iPad Pro is also expected to receive a new accessory in the form of a keyless keyboard. Details are still unclear at this point but Apple's recent patent filing with the US Patent & Trademark Office suggests that the company is looking to advance its keyless keyboard technology.
Unlike Lenovo's keyless keyboard which is essentially an on-screen keyboard, Apple version will include realistic touch as well as dedicated controls for iTunes / Apple Music. While there's a chance such a keyboard will be able to debut at the WWDC, it's very slim.
As for the iPad Pro itself, there's also a chance that Apple will unveil it prior to the event. However, given the rumored redesign the Cupertino giant might opt for a bigger stage to unveil its new flagship tablet.