ISIS News Today 2017: Iraqi Forces Push to Expel IS Militants From Mosul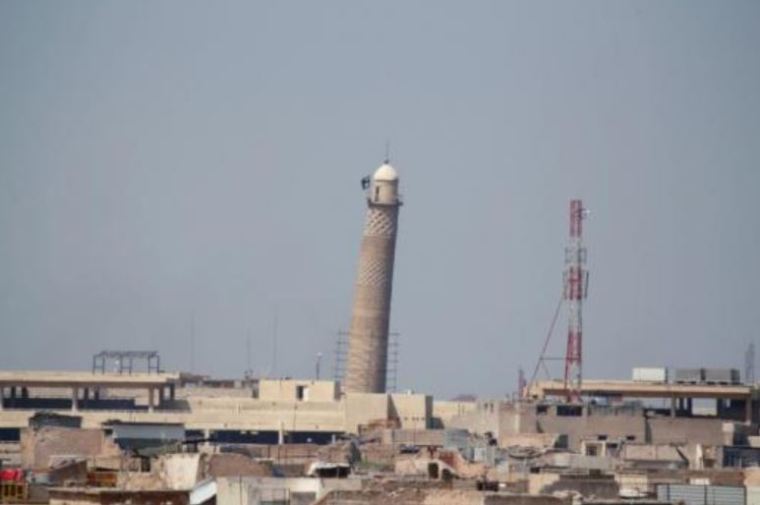 Iraqi government forces supported by the United States are reportedly about to retake the city of Mosul.
However, according to a report by CBS News, the Islamic State of Iraq and Syria (ISIS) is holding its ground in the remaining neighborhoods under its control in the name of mounting a last stand against Iraqi troops.
Iraqi special forces entered the Old City of Mosul, navigating through narrow roads of the area where many ISIS fighters still remain. As the fighting continued amid the chaos, Iraqi forces were seen evacuating their wounded while they abandoned the bodies of ISIS members where they fell.
As reported by Reuters, U.S.-trained units in urban warfare are leading the charge to retake the last district under the control of the insurgents, and that Iraqi authorities are looking to announce victory in liberating the city in the upcoming Muslim Eid holiday, which marks the conclusion of the fasting month of Ramadan.
The battle headed toward the heart of Mosul City is still ongoing, with Iraqi government troops intending to open routes for escape for the many civilians who are still trapped in the area.
"The aim is to open ways for civilians to evacuate. We give them indications by loudspeaker when it's possible," an Iraqi military spokesman told Reuters.
While Iraqi forces are in the process of expelling them from the city, ISIS militants blew up the Grand al-Nuri Mosque of Mosul on Wednesday, June 21, including its renowned leaning minaret. The explosion took place around 6:35 p.m. GMT.
''Blowing up the al-Hadba minaret and the al-Nuri mosque amounts to an official acknowledgement of defeat,'' Iraqi Prime Minister commented on his website.
U.S. Major General Martin also commented on the destruction of the mosque, saying, "This is a crime against the people of Mosul and all of Iraq, and is an example of why this brutal organization must be annihilated."
Should the Islamic State's control over the city of Mosul fall, it would reportedly mark the collapse of the Iraqi half of the ISIS "caliphate." However, the Islamic State would still have strongholds in territories west and south of the city.