J. K. Rowling vs George R. R. Martin vs Stephen King [POLL]: Who is Hollywood's Most Powerful Author in 2016?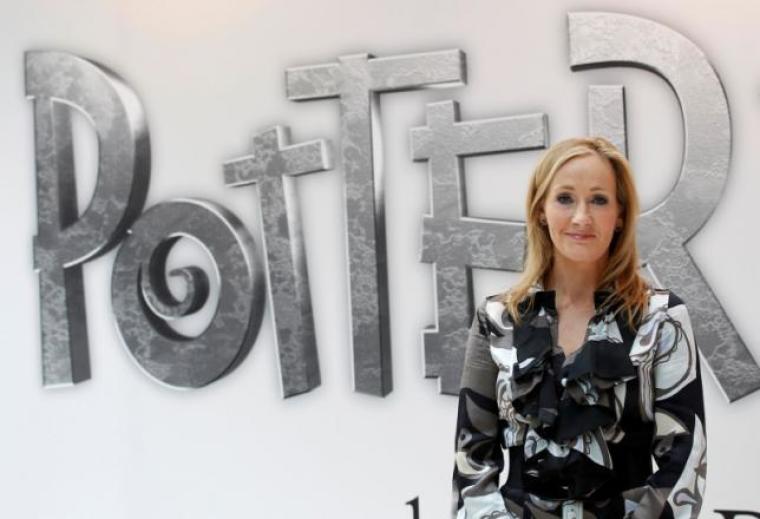 As television and movie adaptations of books become a cultural phenomenon, authors are gaining more power in Hollywood. Throughout the years, several writers carved a name in the entertainment industry because of their exceptional imagination and groundbreaking storytelling.
When we think of influential Hollywood authors, J. K. Rowling, Stephen King and George R. R. Martin are among the names that would easily cross our minds. Who is the most powerful of them all?
The Hollywood Reporter (THR) recently released its annual list of "Hollywood's 25 Most Powerful Authors." The media outlet determined the authors' rankings by taking into account the book sales, number of movie or television adaptations, projects in development and additional credits. They also considered the authors' cultural influence as a factor for the rankings.
Rowling as Hollywood's Most Powerful Author
"Harry Potter" author J. K. Rowling topped THR's list of Hollywood's 25 most powerful authors. According to THR, Rowling's influence continues to grow even without the "Harry Potter" book series and its blockbuster films.
The 51-year-old British novelist posted big numbers this year after her "Harry Potter and the Cursed Child" book sold 4.1 million copies in the first 10 days. The bestselling book of the year contains the script of her West End play of the same title, which is also huge hit.
Rowling also has several television projects including a miniseries based on her first adult book "The Casual Vacancy" and a forthcoming BBC series based on her "Cormoran Strike" novels. She also wrote the screenplay of "Fantastic Beasts and Where to Find Them" that will come to theaters on Nov. 18. She will also release the script of the film as a book.
King & Martin Trail Behind

American author Stephen King trailed behind Rowling in the list of Hollywood's most influential authors. The 69-year-old novelist currently holds the record as the most adapted author in the history of Hollywood. He has seven films and two television shows in production and another 27 titles in pre-production.
Moreover, George R. R. Martin took the fourth spot of THR's annual list. The 68-year-old novelist triumphed this year after HBO's "Game of Thrones" raked a historic number of Emmys. The television series is based on Martin's epic fantasy novels, "A Song of Ice and Fire."
On the other hand, "Alex Cross" series author James Patterson took the third spot of the list, while "Fifty Shades of Grey" trilogy author E. L. James occupied the fifth rank.
Poll: Who is Hollywood's Most Powerful Author?

Do you agree with THR's rankings? Who is Hollywood's most powerful author: Rowling, Martin or King? Share your thoughts by casting your vote below.
Who is Hollywood's most powerful author?