Jenna Jameson Arrested: Alleged Battery Charges Stem From Beach Birthday Bash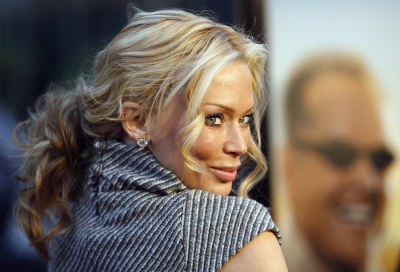 Jenna Jameson has been arrested for battery this weekend when things got out of hand as she celebrated her birthday in California.
According to celebrity news website TMZ, Jameson was celebrating her birthday a bit early on Newport Beach in California on Saturday. However, the celebrations got out of hand and at about 8 p.m. local time she allegedly assaulted and unidentified victim.
Reports have claimed that after being assaulted, the victim apprehended Jameson and put her under citizen's arrest. Authorities were then called and Jameson was allegedly taken into custody.
Jameson was cited for battery but was later released, according to TMZ.
Rumors had circulated that Jameson was due to attend the Heat Ultra Lounge in Orange County on Saturday night for an official birthday bash, however, after the allegations of her arrest it is unclear whether she attended that birthday party in the end.
Jameson's official birthday is April 9, when she will turn 39 years old.
According to reports, this is also not the first time Jameson has been arrested. She was also arrested in 2012 for driving under the influence after crashing her car into a light pole. That incident took place in Southern California and led to her being sentenced to three years of informal probation, as well as $340 fine. In addition, the judge ordered her to join a Mothers Against Drunk Driving victims' impact panel.
Jameson has a minor role in Howard Stern's 1997 film "Private Parts," and went on to be a regular on his "The Howard Stern Show." She has also had guest-hosting stints on E! television's Wild On! and Talk Soup programs; a guest-starring voice-over role in a 2001 episode of the Fox animated television sitcom Family Guy; an award-winning voice-over role in the 2002 video game Grand Theft Auto: Vice City; and, a guest-starring role in two episodes of the 2003 NBC television series Mister Sterling.