Jennette McCurdy, Drummond Dating: Nick Star Hangs With NBA Player After Meeting on Instagram (PHOTO, VIDEO)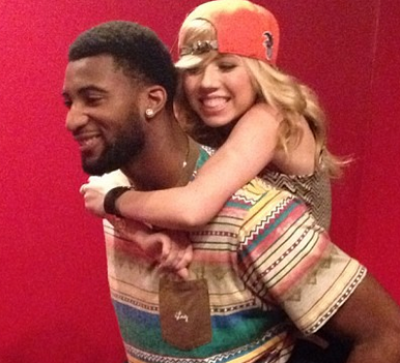 Rumors have ignited that Nickelodeon "iCarly" star Jennette McCurdy and Detroit Pistons player Andre Drummond are dating following a public, online romance over Instagram.
Selected by the Detroit Pistons during a ninth round draft pick in 2012, Drummond is only 20 years old. Last year he finished fourth place in NBA Rookie of the Year voting. But despite his slow ascent to NBA fame, Drummond exhibited an unusual amount of humility earlier this year when he announced on Twitter that he had a crush on "iCarly" star Jennette McCurdy.
Drummond began tagging McCurdy in messages every Wednesday on Twitter with pictures of the Nickelodeon actress under the hashtag #WCW- which stands for Woman Crush Wednesday. It took at least a few weeks for McCurdy to respond, but on the fourth week she began to follow Drummond and sent the first Twitter message.
"@DRE_DRUMMOND_ nice to meet you! ;)" McCurdy wrote.
Aside from playing the role of Sam Puckett on the Nickelodeon sitcom iCarly and is currently reprising her role in the spin-off series "Sam & Cat." McCurdy has also appeared in a number of television series, including "Victorious," "Zoey 101," "True Jackson," "VP," "Malcolm in the Middle," and "Lincoln Heights." She also has an ongoing music career.
Following the first tweet, Drummond and McCurdy continued to stay in contact with McCurdy suggesting that she would like to see Drummond play at some point.
"ill let you know when I play in LA!" the NBA player responded in August.
At some point before meeting, Drummond even surprised McCurdy with a teddy bear. The actress posted a photo of the stuffed animal on her Instagram account, noting that she had named him "Drummy."
On Thursday, the pair met for what appears to be the first time, and documented their first date on social media. Both stars posted photos and short video snips of themselves hanging out with one another.
"With @DRE_DRUMMOND_ ahhhh!!!" McCurdy said in one tweet.