Jennifer Hudson Tapped to Be the Lead Star in Upcoming Aretha Franklin Biopic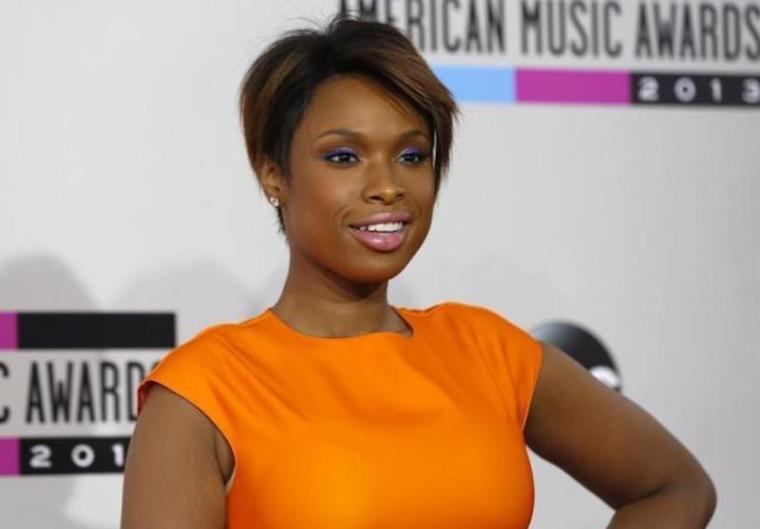 Jennifer Hudson will be playing Aretha Franklin on the big screen.
On Saturday, Hudson performed a medley of Franklin's hit songs, including "Respect," "Rock Steady" and "Think," at Clive Davis' annual pre-Grammys party. While the famed record producer introduced Hudson's performance, he confirmed that she will also be starring in Franklin's upcoming biopic. He also mentioned that the "Spotlight" singer had "been anointed by Aretha herself."
According to Deadline, rumors about a Franklin project has been around for quite a while before the announcement was made. MGM is believed to be acquiring and financing the film. Serving as the biopic's producer is "Straight Outta Compton's" Scott Bernstein alongside music producer Harvey Mason Jr., who has also worked with Franklin.
Additionally, Mason Jr. was a producer for the "Dreamgirls" movie that starred Hudson. She won the Academy Award for Best Supporting Actress for the said film. The mother of one has since appeared in different projects after that. Hudson also appears to be one of the few actresses with the right vocal range to sing Franklin's iconic tracks. MGM is now looking for a filmmaker and a screenwriter for the movie.
It would not be Hudson's first time to step into Franklin's shoes. She performed Franklin's soaring classics at the 2011 Grammy Awards and the 2014 BET Awards. In previous interviews, Franklin has said Hudson or singer Audra McDonald were actually her first choices for the film. Oscar-winner Halle Berry even became Franklin's first choice at one point, though the actress turned the offer down due to her lack of skills in singing.
Hudson first rose to popularity when she joined "American Idol" season 3 in 2004. The "Chi-Raq" actress is currently involved in a legal battle against former fiancé David Otunga, with whom she shares one child.