Jeremy Lin News: Lin and Kemba Walker Chemistry May Make Hornets Formidable Opponent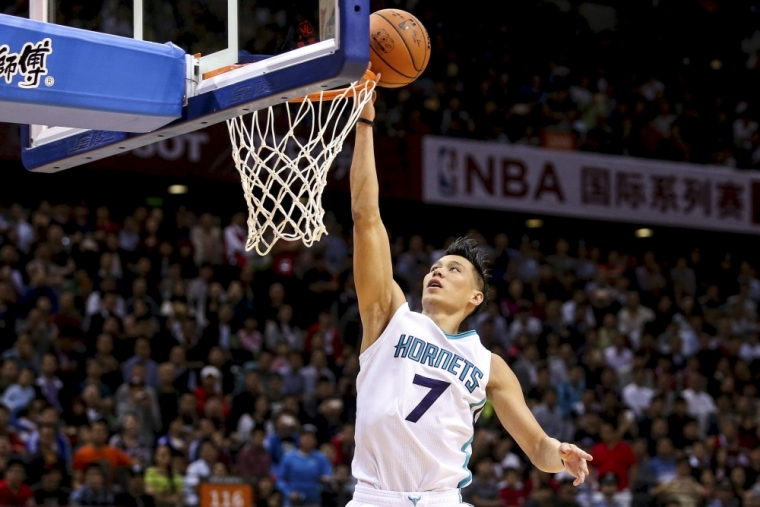 Rumors have emerged Jeremy Lin's on-court chemistry with Kemba Walker may make the Hornets the team to beat this NBA season.
Jeremy Lin, who recently joined the Charlotte Hornets for the 2014-2015 NBA season after building up "Linsanity" during his time with the New York Knicks and following it up with a part-time stint with the L.A. Lakers, is set to do it one more time with the Hornets, helped along with his good game relationship with fellow point guard, Kemba Walker.
Lin's impressive pre-season is proving he is readily able to handle his shooting guard duties on the floor. While both players have exhibited similar skill sets on court and may not be exceptional outside shooters, they have proven to be effective while they have the ball in hand.
The question is whether they can both co-exist on court at the same time.
Lin is said to have been impressed with Walker's down-to-earth personality and has reiterated that in any basketball team, each player wants the other to succeed.
Both players are said to have gotten along well together, with Walker saying Lin is able to take a lot of pressure off of his position as point guard, helping Walker with the tempo and pace in the game.
With both players on court during the coming season, the first game of which is opening in Chicago between the Lakers and the Bulls later today, both Lin and Walker will be able to use their strengths to channel a fierce scoring force to be reckoned with during this NBA season.
Apart from Walker, Lin has since been paired with veteran Nicolas Batum on the court's perimeter during pick-and-roll offensive plays, which coaches have praised as working beyond their expectations. The team is anticipating taking advantage of the three players as much as possible once the season kicks off today.
The Hornets are further hoping the international "Linsanity" sensation would be enough to propel them back to the playoffs, particularly with Lin's aggressive charging towards the rim.