Jessa Duggar Courtship at Center of New '19 Kids & Counting' Season
Jessa Duggar Courtship at Center of New '19 Kids & Counting' Season
Jessa Duggar's courtship will be prominently featured on the new season "19 Kids & Counting," matriarch Michelle Duggar confirmed. The 20-year-old has been "courting" 18-year-old Ben Seewald for several months, and in the upcoming season, viewers will get to see what the courting looks like-- Duggar-style.
"We are so excited for Ben and Jessa," dad Jim Bob told People in September. "They are enjoying getting to know each other and are recommending sermons to one another."
According to a press released, the Duggar boys "put Ben to the test, making sure he's ready to take care of their sister," and in a double date with Ben's parents, Jessa is also put to the test and intensely questioned. Of course, there's the elephant in the room – that courtship generally leads to marriage and Jessa may soon leave the Duggar home.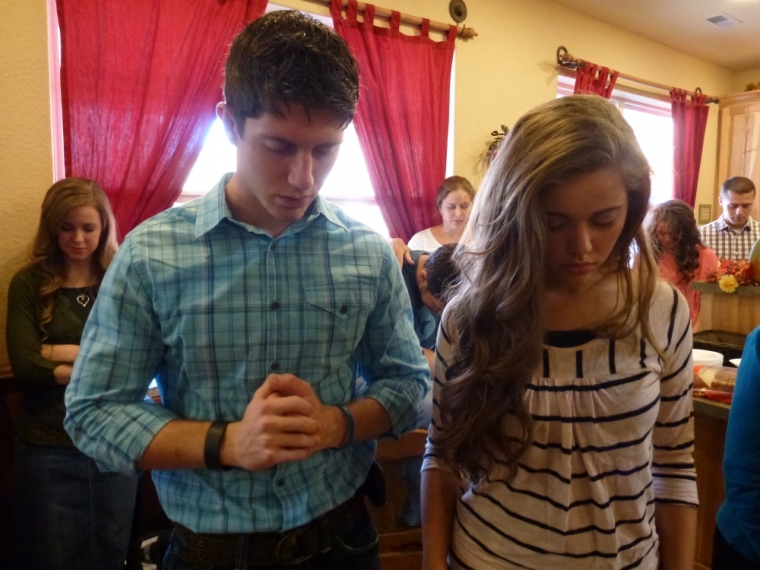 Jessa and Ben have followed the rituals of courting, which includes no physical activity except for a quick side-hug. Instead, the two exchange numerous texts, all supervised by their parents, and spend time together at church and with friends and family.
"Courtship is not just about having fun," Michelle told People. "You are really considering if this person could be your life partner – you pray about it and see what happens."
Ben is unique, Jim Bob said, because he has an interest in working in the ministry. He, of course, had to seek approval from Jim Bob before beginning to court Jessa. Once Jim Bob gave his consent, the two were allowed to begin spending time together, in the presence of others, and communicating in a new, more intense, way.
"He's the first one she has shown interest in that has a spiritual focus and legitimate calling about ministry work. When a guy is pursuing your daughter, you want to check him out and see if there are any red flags, and with Ben, there haven't been. He is very sharp," Jim Bob said. "It appears like a match made in heaven."
The new season of "19 Kids & Counting" premieres April 1 at 9:00 p.m. EST on TLC.