Jessa Duggar Pregnancy Update: Mom-to-Be Reveals Pregnancy Cravings on Social Media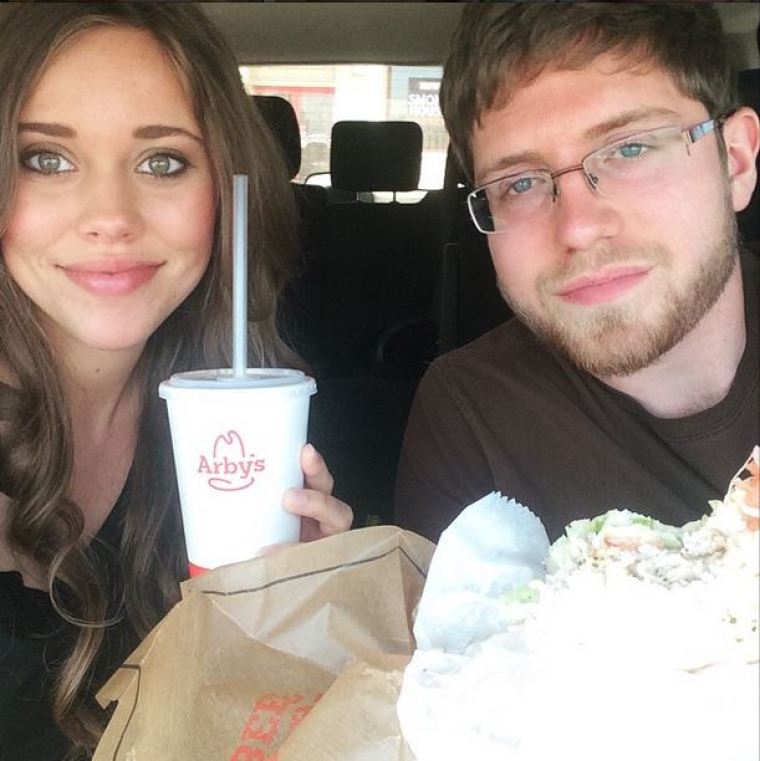 A few weeks after announcing that she and her husband, Ben Seewald, are expecting their first child, Jessa Duggar has begun to chronicle her pregnancy journey on social media. Recently, the "19 Kids and Counting" star has decided to give her fans a glimpse into what her life is like now as she took to Instagram to share her pregnancy cravings.
The 22-year-old posted a picture of her with her husband and captioned it, "Lunch date with my man. Yeah…because 'the baby' was craving Arby's. I love being able to use that excuse."
Based on her Instagram captions, the mom-to-be ordered a complete meal composed of a roast beef sandwich and a Jamocha shake at the Arby's drive thru.
Jessa and Ben are over the moon as their baby is due on Nov. 1, which also happens to be the date of the couple's wedding anniversary.
As Jessa enters her second trimester, the reality star gave People magazine an update about her pregnancy, saying, "I am feeling pretty good. The morning sickness was different every day. It's getting better, but I'm still hanging on to the heartburn."
She also revealed how she told Ben that they were expecting. Jessa said that before church one Sunday, she took a pregnancy test and brought it in to show her husband.
"I said, 'Hey Ben, guess what? Yeah, you're a dad.' We couldn't believe it," she said. "We are so excited. We have started talking baby names. It is one of those things that is so special, picking a name for a baby."
The couple previously revealed their plans to adopt, and they said that their plans haven't changed just because they're expecting a child.
"Our hearts haven't changed on adoption," Jessa said. "We are still making plans."