'Jurassic World Evolution' Will Feature Jeff Goldblum As Dr. Ian Malcolm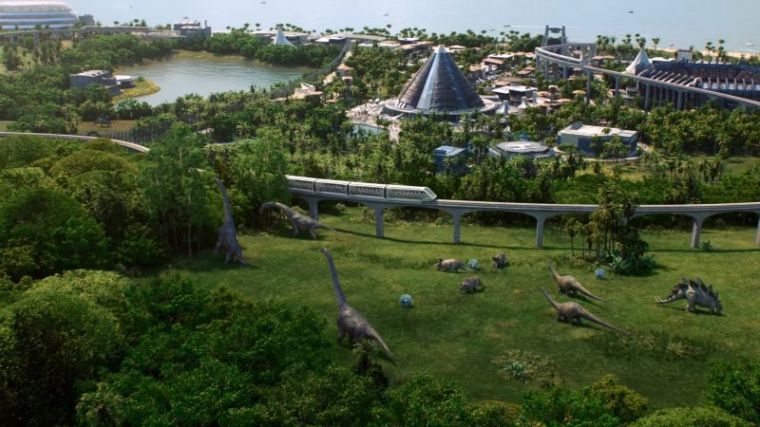 Wouldn't it be great if "Jurassic World Evolution" got somehow got Dr. Ian Malcolm on board? Well good news because life, or rather Frontier Developments, found a way to bring in Jeff Goldblum to reprise his role as the iconic character.
Goldblum was recently featured in a trailer telling fans that he will be joining the augmented reality game as Dr. Malcolm. In typical Goldblum fashion, he recommended the game to everyone and even included his own rating.
"I'm gonna be with you the whole game as Dr. Ian Malcolm, that's the character I play in those Jurassic Park movies," says Goldblum above. "I highly recommend it. It gets 10 Goldblums out of a possible 10 Goldblums. That's my highest rating."
Goldblum played Dr. Malcolm in the first film adaptation of "Jurassic Park," and its sequel "The Lost World: Jurassic Park." After the success of "Jurassic World," he was then approached to reprise his character in its upcoming sequel "Jurassic World: Fallen Kingdom."
His portrayal of his character became endeared to fans in a way that only he can deliver. His quotes from the film became part of popular culture, particularly those that warned of the park's inevitable failure at controlling nature. Whether his zany personality will prove useful to players managing their own park is still to be seen.
"Jurassic World Evolutions" was announced in August of 2017 and will allow players to take control of the operations in Isla Nublar, the location of the original park. They will start from scratch, breeding dinosaurs as well as creating systems to prevent their escape. In addition to the main attractions, the park will also feature rides and other attractions that will also require careful management.
"Jurassic World Evolutions," along with "Jurassic World: Fallen Kingdom" starring Chris Pratt and Bryce Dallas Howard, is set to be released this summer giving fans a double dose of Goldblum.