Kaley Cuoco and Ryan Sweeting Divorce Rumors: Instagram Post Rebukes Reports
Ever since they got married, Kaley Cuoco- Sweeting and her husband, Ryan Sweeting have taken pains to dispel rumors that they are about to get a divorce. Recently, "The Big Bang Theory" star took to social media to defend her marriage once again and to assure fans that everything is okay between the two of them.
On Sunday, the actress took to Instagram to post a picture of her husband playing tennis. She captioned the shot, "Today is Easter. It's about love, gratitude and rejoicing in all that we have — so that's what I'm going to do."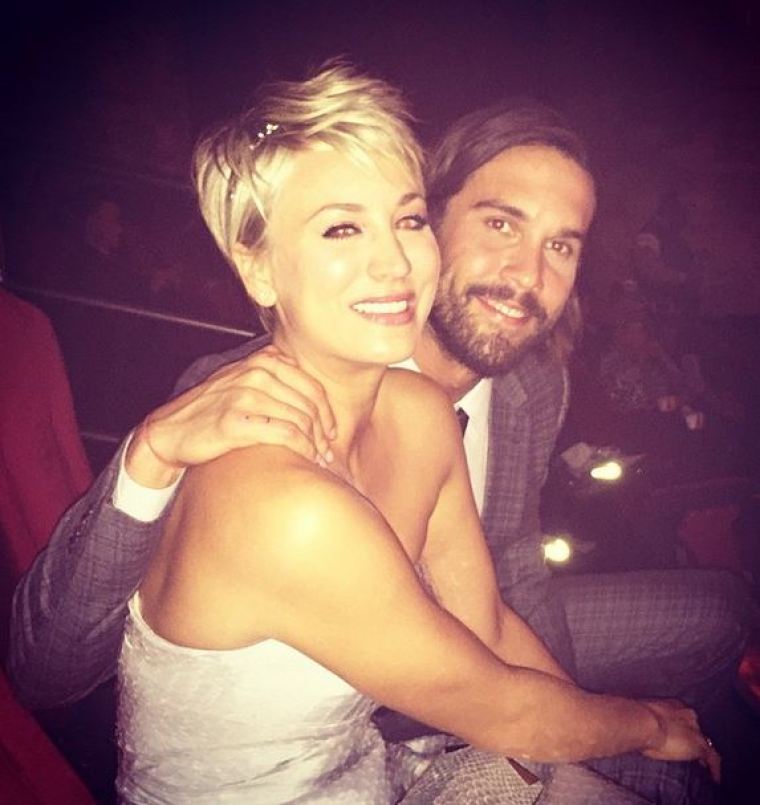 "I have never been more proud of anyone on this planet — this guy is fighting back from a whirlwind of injuries and not to mention constant 'conversation' regarding our marriage and basically any daily decision we decide to make," she added.
Cuoco-Sweeting then assured her followers that their marriage is solid and challenged those who are saying negative things about them, saying that they are only making their relationship stronger.
"All of you who take it upon yourselves to trash our marriage, daily workings of our relationship and everything in between, go ahead and keep doing it, cause it only makes us stronger," she continued. "You know my name, not my story."
The pair got engaged after only three months of dating and got married on New Year's Eve 2013. The actress said that she never had any reservations about marrying the tennis player because "from day one, I just knew immediately and it's been magic."
In a recent Instagram post, Cuoco-Sweeting quashed pregnancy and divorce rumors as she wrote, "We are totally getting divorced, can't you tell!!?! 4 weeks apart and finally reunited—I missed this guy more than anything. #Rumors #NotPregnant #TotallyMarried."