Karrueche Tran and Chris Brown News: Reveals Why She is More Outspoken About Insults
Karrueche Tran and Chris Brown News: Reveals Why She is More Outspoken About Insults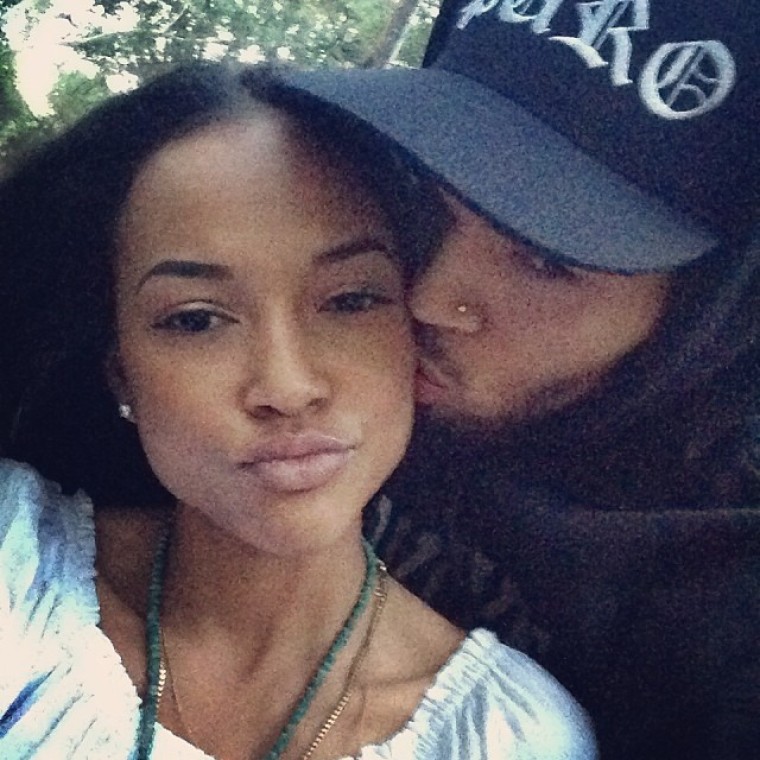 Karrueche Tran is revealing why she has decided to publicly defend herself recently.
For three years the 26-year-old model Tran, has been scrutinized by a number of people after she began dating singer Chris Brown, 25. Brown famously dated both Tran and singer Rihanna at the same time and publicly admitted it, resulting in VH1 recently referring to Tran as a music industry "side chick."
After she decided to speak out about it on social media, Tran is revealing why.
"I've been through a lot and I've been called a lot of names," Tran told Hip Hollywood recently. "I was just a little fed up and I just felt like I had something I should say about it. I said my piece, that's it. I'm not going to go bash VH1 or any of that."
Last week, Tran referred to the label as embarrassing.
"When no one understands you … they misinterpret you … judge you … label you … this is embarrassing to see, but I can do nothing but laugh because at the end of the day you can say whatever you want about me," Tran wrote on Instagram. "Label me however you please … Your words do not define who I am. I'm happy with myself … Flaws..wrong choices..mistakes and all and that's all that matters."
While Tran insisted she does not usually address all of the negativity aimed at her, she explained her reasoning for doing so.
"I usually don't speak up on (expletive) like this but whatever. I have family that has to see (expletive) like this," she previously wrote on Instagram. "I don't even think we're all on the same page as to what a 'side chick' really is.. Either way."
Tran recently celebrated her birthday and took to Instagram to share photographs of her celebrating with friends. However, some fans and blogs noticed that Tran was sporting a ring on her wedding ring finger.
Earlier this month, sources reportedly told HollywoodLife.com that Brown had plans to propose to Tran when he is released from jail.
"I don't know if that's him being lonely in jail but that's what he tells her. He calls her his wifey and tells her all the time that she's perfect wife material," the source reportedly revealed to HollywoodLife.com. "He knows Kae is incredibly loyal and has literally put her life on hold to hold him down in jail. She's taken care of just about everything in his house."