Karrueche Tran Unfazed by New Chris Brown Cheating Report
Karrueche Tran Unfazed by New Chris Brown Cheating Report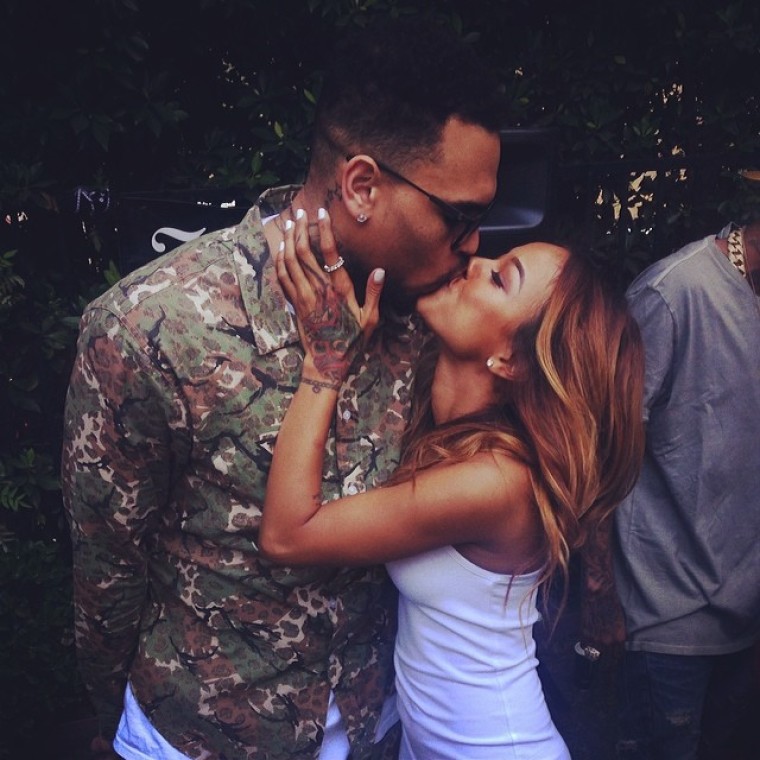 Chris Brown and Karrueche Tran are reportedly happier than ever, despite a new cheating report.
The couple, who began dating in 2011, were rocked by cheating claims on Tuesday just one week after Brown's June 2 jail release. The "Loyal" singer reportedly attended the Maxim Hot 100 party at the Pacific Design Center in Hollywood on June 10 and while one report claims he was spotted kissing a model, a source says this is false.
"He's not cheater," a close friend of Karrueche's told HollywoodLife.com.
"He knew several girls at that party and they are mutual friends of his and Karrueche's," the insider explained.
One website released blurry photos of what appears to be Brown and an unidentified female leaning into each other, however it is unclear whether they are legitimate.
Last week Tran, 26, hosted a surprise jail release party for Brown, 25, in Beverly Hills. Another source insists that the women spotted with the singer at the Maxim Hot 100 party are actually friends of Tran who also attended his jail release party.
"He met up with some females [at Maxim's Hot 100 party], the same ones who were at his birthday BBQ Kae threw him," the insider said.
Brown was released from a Los Angeles County jail on June 2 after having served 108 days of a 131-day sentence for probation violation.
Since his release Tran has reportedly made it her priority to help him enjoy his freedom. Guests at the BBQ on June 5 included Amber Rose, Akon, T-Pain, Big Sean and Tyga and they feasted on traditional BBQ cuisine.
"She loves him with everything in her heart and will do what's necessary to keep him happy," the source said.
"He's going to be with her, there's no question about that. They're together [in a relationship] and there's a lot of talking going on and catching up and crying between both of them," the insider revealed.
The embattled singer was arrested in March after being kicked out of a rehabilitation facility for violating its rules. It is still unclear why exactly Brown, who was fulfilling his court-ordered anger management therapy, was kicked out of the facility, however, insiders claim it was due to inappropriate behavior.
Upon his release from jail on June 2 the singer took to social networking site Twitter to express gratitude.
"Humbled and Blessed … Back to the Music and the Fans … Thank you GOD," Brown wrote in a series of tweets Monday after his release.