Kendall Jenner on Dating: "I Like My Private Life Private" (VIDEO)
Recent rumors have accused Kendall and Kylie Jenner of being "out of control" when it comes to boys and partying. The teens however, have fought back.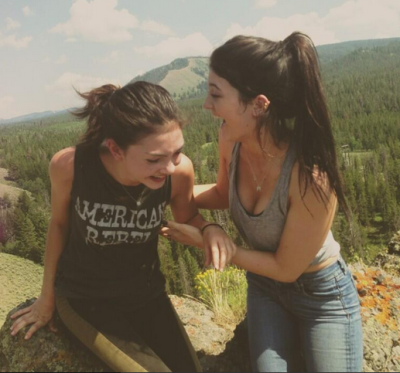 Since leaving their regular high school to focus on a new fashion line, Kendall and Kylie Jenner having become growing figures in the spotlight. But with their new fame has come the additional burden of publicity. A source recently opened up about the girls, revealing details about the personal life.
 "Kendall and Kylie are completely out of control - they host ragers all week," the source told Star magazine. "Kendall's boyfriend Julian Brooks, sleeps over a lot, even through Kris expressly forbade it."
The source went on to state that Kylie had a slew of different boyfriends who also pay visit to the house.
"Kylie has a harem of boyfriends, including Jaden Smith and Justin Bieber's hell-raising friend, Lil Twist, who blare rap music at all hours and show up with 20 friends!"
In a recent interview however, Kylie has complained that she is frequently rumored to be dating any boy that she is seen with.
"Literally, every single male that I'm with, I'm dating. So I'm dating all of Calabasas, I guess," the 16-year-old said in a recent interview according to the Latin Times.
In the same interview, when Kendall was asked whether or not she had plans for her boyfriend to appear on the family reality show, Kendall replied: "No, no. I like my private life private."
Despite ongoing rumors, the girls appear too busy to have much time to party. In addition to their reality show appearances, both girls are also head of a fashion line at Pac Sun and co-authoring an upcoming sci-fi novel. With so much to do, the girls say they hardly even have time to sleep.
"I don't really believe in sleep these days," Kylie admitted.