Kentucky Governor Mocked for Proposing 'Prayer Patrols' to Combat Crime
Kentucky Governor Mocked for Proposing 'Prayer Patrols' to Combat Crime
Kentucky Gov. Matt Bevin drew stinging criticisms last week when he announced a plan to create volunteer "prayer patrols" to address the rising criminality in Louisville, the state's largest city.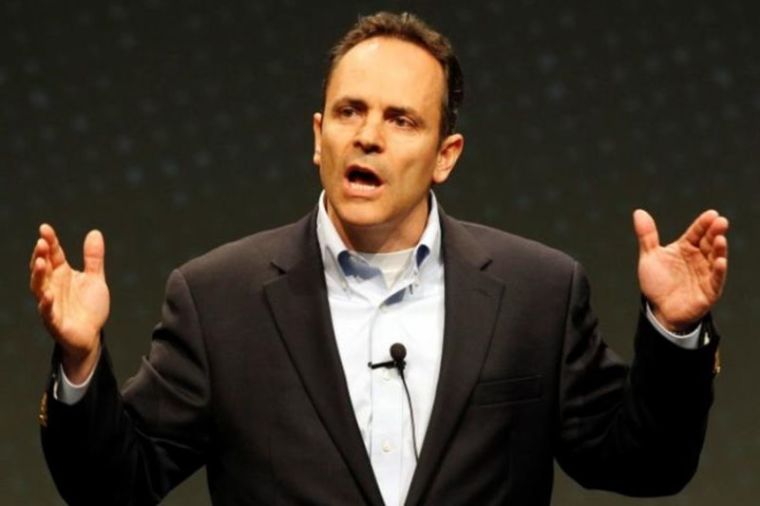 Bevin said his plan calls for faith volunteers to be assigned in certain blocks of the city where they can prayer walk two to three times a week, CBN News reported.
"You know, you walk to a corner, pray for the people, talk to people along the way," Bevin said during a community meeting, according to the Louisville Courier-Journal. "No songs, no singing, no bullhorn, no T-shirts, no chanting. Be pleasant, talk to the people, that's it."
The governor was prompted to make the proposal after the city was rocked by a series of killings in recent weeks, including the death of a 7-year-old boy who was hit by a stray bullet last week.
Some community leaders welcomed the governor's suggestion, but others mocked him for wishing to "pray away" the city's peace and order problem.
Among his critics were some faith leaders, including Pastor Joe Phelps of Highland Baptist Church, who called Bevin's proposal a "political ploy."
"I believe in prayer," Phelps told WHAS-TV. "[But] that's not the answer here and for him to reduce the problems of violence to getting people to go pray for a block is an embarrassment to Christianity."
Rev. Clay Calloway of the West Louisville Ministers Coalition, who delivered a speech shortly after Bevin spoke, suggested that there are more practical approaches to helping Louisville, according to CBN News.
"If you are serious about fixing violence in west Louisville, then you must have the courage to address its root causes of injustice and racism," he said.
However, other faith leaders approved of Bevin's plan.
"As a matter of fact, I will share this with my congregation when we meet on Sunday," Oliver Evans of Spradling Memorial A.M.E. Zion Church told Wave 3 News.
Bevin clarified later on social media that his low-cost, low-risk "prayer patrol" proposal is not meant to replace "economic, political and law enforcement solutions."
He underscored, however, that "prayer is powerful, and a people united in prayer will make a difference in their communities."
Mainstream media outlets also joined in blasting Bevin's plan.
"Turning to supernatural solutions to address earthly problems isn't a responsible approach to policymaking," wrote MSNBC's Steve Benen.
Huffington Post's Ed Mazza mocked the governor's proposal, saying the prayer patrols will be "roving bands of prayer police" who don't "report or stop criminal activity, but pray it away."