Kevin Love Injury Update: Cavs Center May Return Earlier Than Planned
Kevin Love Injury Update: Cavs Center May Return Earlier Than Planned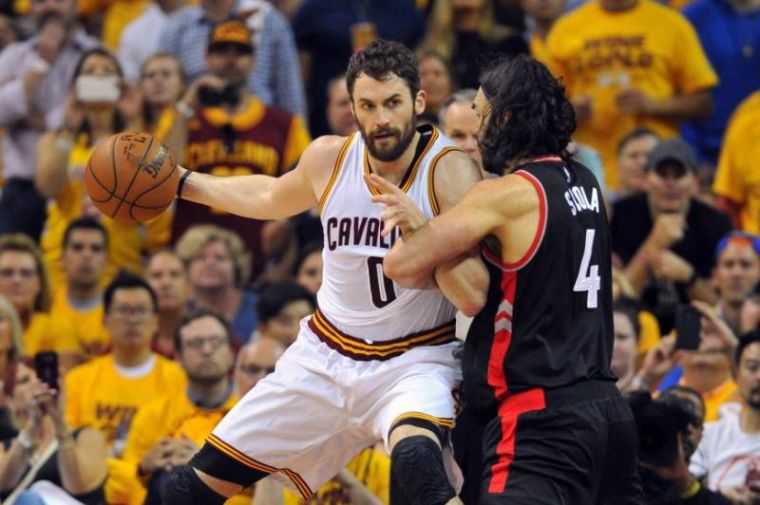 Cleveland Cavaliers center Kevin Love has so far missed 15 games since he broke his hand. However, he is positive that he might be able to return to the hard court earlier than planned.
In previous interviews, Love was evidently in high spirits and considering the possibility of going back to having a normal work day even before his eight-week recovery period is over.
"If I can get back before eight weeks, great," Love said, according to The Associated Press. "So I'm hoping that that is the case."
The 6-foot-10 player also shared some details on the progress he was making so far.
"One of the things I can do now is kind of catch the ball, guide it and shoot it within 12-15 feet so that feels good to do something other than run on the treadmill or run on the bike so it's nice," Love added.
Love was injured early at their away game against the Detroit Pistons last Jan. 30 where the Cavs lost, 114-125. After several X-rays and other medical examinations, it was determined that he had suffered a non-displaced fracture in the fifth metacarpal.
On a positive note, the player did not need to undergo surgery which ultimately lessened the time needed for his recovery. The Cavaliers medical team has placed Love on a rehab period lasting 6-8 weeks. However, the injury prevented him from playing in the 2018 All-Star Game -- for the second straight year -- where he was supposed to be part of the team led by LeBron James, which won against Stephen Curry and his group, 148-145.
So much has changed in the Cavaliers' roster since Love was sidelined due to his hand injury. They welcomed a few new players -- Rodney Hood, Jordan Clarkson, Larry Nance Jr., and George Hill -- off of the Feb. 8 trade deadline who have since been proving their values to the team.
While the Cavs are in better shape compared to the pre-Feb. 8 period, the team is still seeing some hard losses lately including their games against the Denver Nuggets (117-126) and Philadelphia 76ers (97-108). However, they won their previous game against the Detroit Pistons, 112-90.
As the clock is ticking down to the playoffs, the possibility of seeing Love back on the court earlier than initially thought is good news for Cavaliers fans.
Meanwhile, Love also talked about his struggles against panic attacks and called them a "mental health" issue.