'King of Fighters XIV' News: All 50 Characters Will Be Playable at Launch, Reveals Battle Director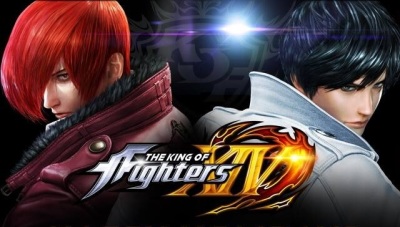 SNK Playmore's upcoming fighter game, "King of Fighters XIV," has been confirmed to come with 50 characters out of the box. What's more, the game's battle director has revealed that all 50 fighters will be playable at launch.
A recent report from GameSpot cites an interview from Japanese video game magazine Famitsu that features "King of Fighters XIV's" battle director Yasuyuki Oda. In the interview, Oda reveals all 50 characters have already been decided.
On that vein, a follow-up question wanted to know if all 50 fighters will be playable at launch, to which Oda replies:
"All 50 characters will be playable at launch. There will be numerous characters at launch, and we don't plan on just adding more bits at a time, so please be sure to properly jot that down [laughs]. It wouldn't be a KoF game with a small number of characters, after all."
Unlike Capcom's fighting game "Street Fighter V" where new characters are gradually introduced as DLCs, "King of Fighters XIV" has significantly many characters at the get-go, which should make an impact, says Oda. "King of Fighters" titles are known to have a large cast of characters. This is actually the game's selling point, according to Oda, that it has "50 characters at launch."
Asked if there will be any chance that a DLC will add new characters post-launch, Oda currently isn't sure. "[DLC] will have to wait until we see how the 50 characters do after launch, so it has yet to be decided," he said.
A few of the characters were glimpsed at the game's first demonstration during Sony's PlayStation Experience last month. But for those who didn't have the chance to experience the game at that event, another demonstration is upcoming. This time, SNK Playmore's demonstration will be at the Taipei Game Show 2016, an annual video game expo that will be held from Jan. 29 to Feb. 2, 2016.
"King of Fighters XIV" is scheduled to release this year for the PlayStation 4. If the game will also be playable in other platforms has not been announced as of this writing.