Kirby Triple Deluxe for the 3DS Announced at Nintendo Direct Along with Mini Game's Kirby Fighters and Dedede's Drum Dash (TRAILER)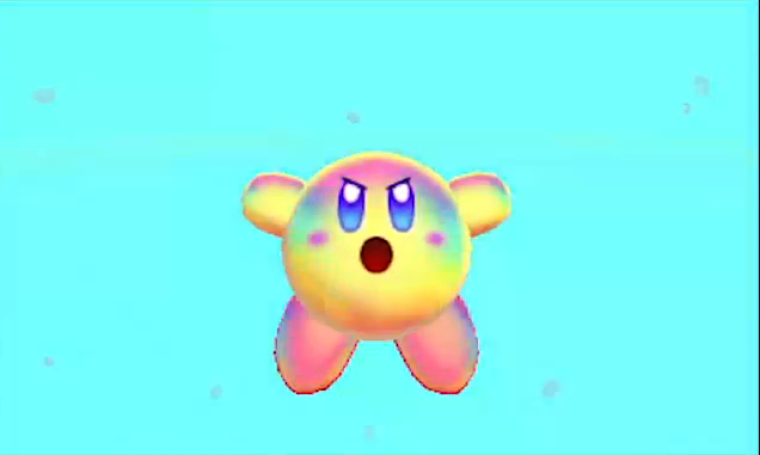 In this morning's Nintendo Direct, company President Satoru Iwata announced Kirby Triple Deluxe for the 3DS.
Previously alluding to a 3DS Kirby game, today is the first time it is given a face, and it will be arriving in 2014.
"The stage stretches into the distance beyond where Kirby is currently walking," said Iwata in the video. The game will feature multiple levels of the stage with Kirby able to switch back and forth between the foreground of the stage and the background scenery.
Kirby will have a number of new abilities as well, including Hyper Nova. This move can only be used once a level and will use Kirby's inhale ability to the extreme as he sucks in entire backdrops and parts of the level and changes them, allowing for a different route to open.
Within the game, there is also a four player mode called Kirby Fighters, which will play like Super Smash Bros. "Which copy ability is the most powerful of them all?" Iwata asked in the presentation.
Kirby's arch-nemesis, King Dedede will also be getting a mini game called, Dedede's Drum Dash. It will be a rhythm matching game.
Watch a trailer for the game below:
Kirby can also be seen in the upcoming Super Smash Bros 4 due for release in 2014.
Previously, Kirby's last adventure that introduced a new concept to the series was Kirby's Epic Yarn, a very original concept that saw the lovable Nintendo character reduced to a fluff of yarn. Kirby was trapped in an interactive world made entirely of string and yarn. Instead of his signature inhale move, he lassoed a piece of yarn and capture bad guys by rolling them up into a ball. Kriby's Epic Yarn was praised for its innovation and gameplay and was a stand out for the Wii.