LA Lakers Rumors: Metta World Peace a Candidate for the Team's Roster?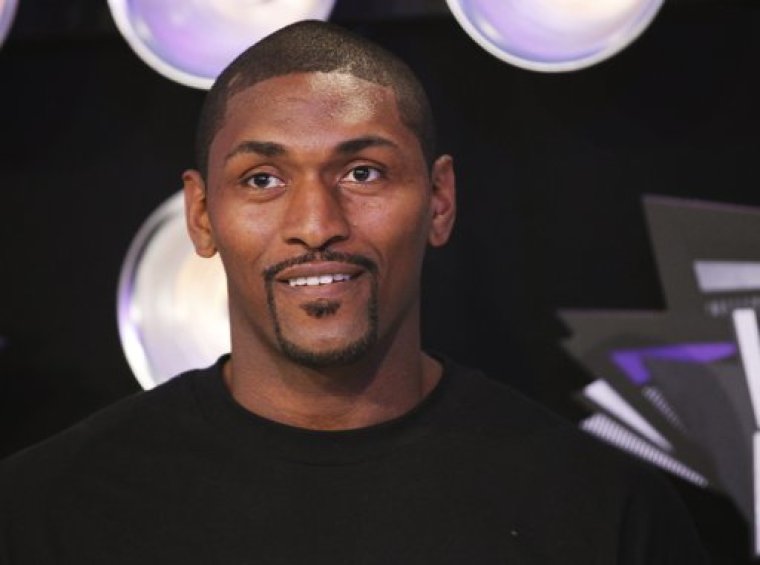 Metta World Peace is rumored to be among two candidates for the L.A. Lakers roster after the team made a couple of cuts last week to decrease their number.
The L.A. Lakers waived two of its players Michael Frazier and Robert Upshaw Tuesday, cutting down the roster to 17 players, with Frazier and Upshaw now candidates for the team's D-League.
With the NBA's 70th season opener soon upon them, the Lakers have two more decisions to make to narrow down their roster to 15 players, and rumors are pointing to Metta World Peace making the team.
One other candidate, Jabari Brown, is said to be one of the prime contenders to make the team, as well.
With the Lakers arriving at training camp with 12 contracted players, the competition was expectedly fierce, with the team having since made the big decision to keep Robert Sacre and sacrifice Upshaw, and there is talk the final roster spot will fall to either Brown or the player formerly known as Ron Artest.
While Metta World Peace may have an edge because of his experience as a professional basketball player and after having impressed the Lakers with the effort he has made to play his way back into the NBA, World Peace recently suffered a dislocated shoulder earlier last week, and the Lakers have promised him only $100,000.
On the other hand, Brown used to be an undrafted free agent from Missouri where he played for the team's D-League until getting called up to the NBA earlier in March, playing a total of 19 games for the Lakers. However, he was seen to be struggling during the pre-season, giving him a slimmer chance of making the roster.
World Peace may be injured for now and he hasn't played in any NBA game since 2013 when the New York Knicks cut him after 29 games. If by some chance he makes it to the roster, he will be providing the Lakers with the experience and toughness of a true small forward, which is reportedly what the team currently lacks.