Lady Gaga Birthday Plans: How Will She Celebrate 26? (VIDEO)
Lady Gaga will celebrate her 26th birthday on Wednesday, prompting many of her fans to take to Twitter with birthday wishes.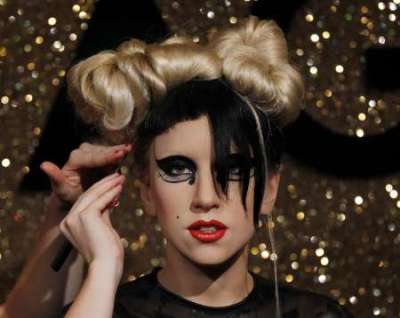 The "Mother Monster," who affectionately refers to her fans as "Little Monsters" commented on how it felt to be 26, posting a photo on Twitter a few hours before midnight, which depicted a crumbling chocolate cake slice with a lone candle a top of it.
However the sappy looking cake doesn't appear to represent Lady Gaga's career in the least. MTV has credited Gaga with reinventing pop music altogether. Since Gaga released her debut album "The Fame" in 2008, she has become a worldwide success. Gaga released her second album, "Born This Way" in 2011 that sold over 1 million copies in the U.S. in one week. Gaga now has plans to begin a worldwide "Born This Way" tour this coming April.
Gaga has also started her own foundation called "Born This Way" in an effort to promote acceptance of everyone and combat bullying.
While Gaga has not announced any official plans for her 26th birthday, when asked on Twitter what she was going to do she responded "Quinceanera." While the Mother Monster has earned a substantial social presence on Facebook and Twitter, with over 21,725,000 followers, she has also started her own business venture.
Lady Gaga now has her own social networking site titled "Little Monsters." The site is used to encourage others to express themselves in an open community.
"Be brave. Dare to create and share your art with the world. Be kind. Encourage and support your fellow monsters. Be tolerant. Never make anyone feel unwelcome or judged, treat everyone with respect, love and acceptance," is part of the Monster code.
Happy Birthday Lady Gaga was a top trending topic on Twitter Wednesday morning with many users sending the star happy wishes. "Remember to smile at 9:53 am EST time. Why? Because that was the exact time @ladygaga was born. Happy Birthday Lady Gaga."
"Today, 26 years ago, born the woman that changed millions of lives, and made them free + brave..Happy Birthday Lady Gaga! PAWS UP FOREVER," Rinaa's Morpiness added.