'Letterman' Cue Card Man Fired After Roughing Up Colleague on Set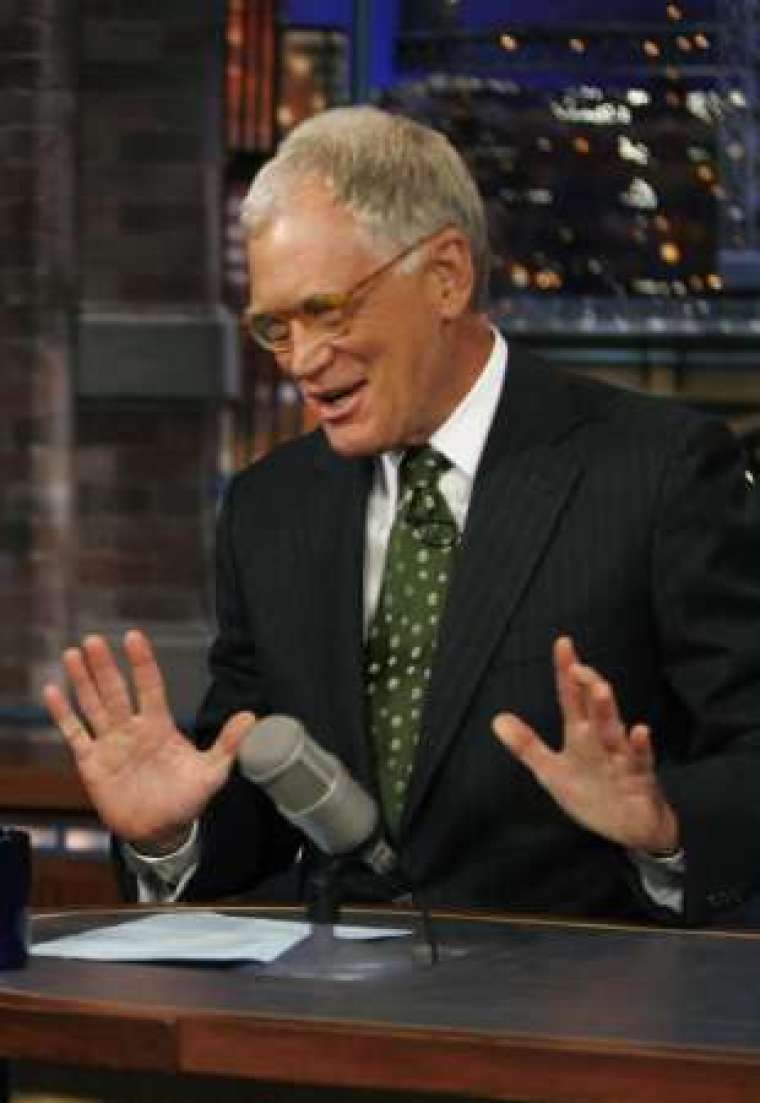 A "Letterman" cue card man was fired for roughing up his colleague during an Oct. 9 show, according to reports. Longtime late night show employee Tony Mendez, who has occasionally appeared on camera since 1997, lost his job after 21 years.
The "Letterman" cue card man's firing resulted because of an altercation with staff writer Bill Scheft. Mendez claims that he and Scheft have butted heads over the years because the writer tries to "micromanage" him, but that it came to a head the day before he grabbed him.
Scheft "encroaches on my work," Mendez told The New York Post. "He tells me what to do, and I have to say, 'I know what I'm doing.' And a lot of time when I am making changes [to the cards], he'll stand there looking over my shoulder, and he'll say something like, 'Put that on top,' because he got an idea."
Mendez, 69, even took a shot at Letterman himself while working because he was upset at Scheft at the Ed Sullivan Theater Oct. 8. Scheft kept interrupting him, and Mendez told him, "I know what I'm doing. Get off my back."
"Tony, your sour disposition isn't helping," Letterman interjected.
"You're the one who has the sour disposition, m-----------," an angry Mendez shot back.
The 69-year-old told the NY Post that the retort at the late night host probably wouldn't have lost him his job, but he went too far the next night.
When Mendez showed up Oct. 9, he confronted Scheft, grabbed him by the collar and "got in his face." He never hit him, but executive producer Rob Burnett fired him still.
David Letterman was unaware of the altercation and didn't witness it, CBS news reported. Worldwide Pants, Letterman's production company, had no comment about Mendez's firing.