Manchester City vs Liverpool Live Stream: Watch Free English Premier League Football (EPL) Online (Kick Off, Start Time)
Liverpool will go on the road to the Etihad Stadium in Manchester on Dec. 26 to face a Manchester City side keen on taking over the top spot in the English Premier League, in one of the biggest EPL clashes on Boxing Day 2013.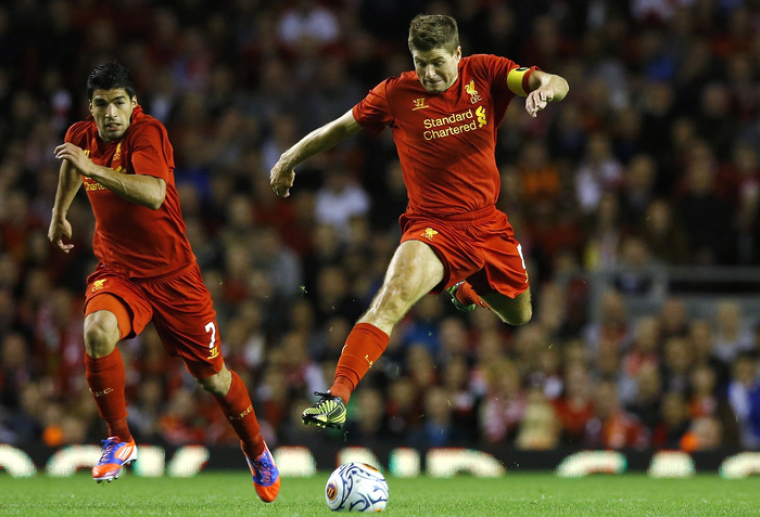 Liverpool find themselves atop the Premier League thanks to the brilliant play of forward Luis Suarez who has found the back of the net 19 times in the 12 league matches that he has played in. The Uruguayan also has the most goals since September of any player in England and his 10 goals in his last four matches is more than any player over the same stretch since 2001.
Reds manager Brendan Rogers is also singing his forward's praises in light of his unselfishness that saw him turn away an opportunity for another hat-trick to provide and assist Rahim Sterling to score during the sides 3-1 win over Cardiff City.
"The one for today is unselfish," Rodgers told reporters after the game. "First of all, it is for the second goal, he's through on goal and you don't see too many strikers do that. Two brilliant goals, a genuine world-class player. The pivotal point of the team is really exciting and dynamic at the moment."
With Steven Gerrard out with injury the team will look to Suarez to carry them through this tie. Still, Suarez has scored only once in four matches against Manchester City and the goal came during the August match at Anfield.
Manchester City manager Manuel Pellegrini has advised his players to keep focus and understands that Liverpool have been playing good, team football behind Suarez.
"He's having a pretty good season," James Milner told Man City's official website about Suarez. "He's a dangerous player. But Liverpool are a top side having a good season and it's not just about stopping him, because they have plenty of other players who can do damage as well."
Kick off for the match is at 12:30 p.m. ET and can be watched online here.
Manchester City vs Liverpool 0-1 Goal Highlights 26.12.2013 Live