McDonald's Curly Fries Offered in US?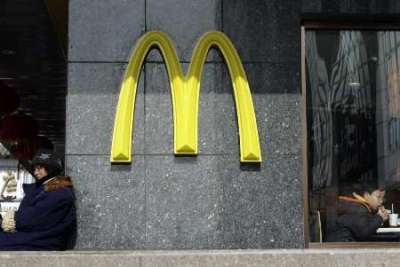 McDonald's has brought back its "Twister Fries" to their Filipino customers this week for a limited time only, causing Americans to ask if they will be sold in the U.S.
Many fast food restaurants including Wendy's and McDonald's often test new menu items on a small group before making them available to the general public. This is true in the case of the curly fries.
The Twister Fries in the Philippines, where McDonald's is known as McDo, boast crisp, lightly seasoned ringlets of the popular potato snack, according to images on FoodBeast.com.
Well known for their regular French fries, McDonald's is simply experimenting with another form of the fast food staple. It is unclear and seemingly unlikely that the restaurant will offer Americans the Twister Fries, as the item will only be available for three weeks in the Philippines.
Other popular menu items at McDonald's include the iconic McRib. The unusual barbecue pork sandwich is made available for a short time each year.
Recently, many fast food restaurants have tweaked their menus to include healthier fare following pressure from consumers.
Furthermore, McDonald's will begin tweaking its children's Happy Meals in September, reducing the French fry portion by more than half and adding apples to the popular meal. Moreover, the world's largest hamburger chain also said it would reduce sodium, added sugars, saturated fats and calories across its entire menu by 2020.
Burger King has also recently experimented with new menu items, and debuted the bacon sundae earlier this year. Moreover, the second largest hamburger chain added other healthier and unique offerings such as sweet potato fries, a barbecue sandwich, and frozen lemonades in an attempt to bolster sales and compete with other fast food rivals.
Surprisingly, four of the 10 biggest fast food chains in the U.S. by revenue have menus focusing on hamburgers, and sell billions of dollars worth of food every year. McDonald's number one position as a burger restaurant is astonishingly unencumbered, with a claim of 49.5 percent of the market share.
McDonalds Curly Fries coming to America?