Meghan Markle, Prince Harry Wedding Guests Rumored to Include Elton John, the Obamas
Meghan Markle, Prince Harry Wedding Guests Rumored to Include Elton John, the Obamas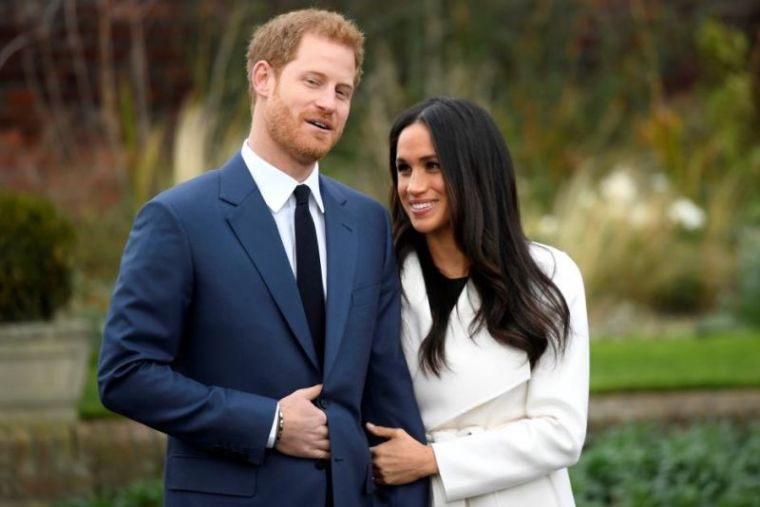 Sir Elton John and the Obamas are some of the people rumored to be invited to the upcoming royal wedding of Prince Harry and Meghan Markle.
Markle and Prince Harry told the world of their engagement back in November 2017. Since then, more of the wedding's details have been officially confirmed by Kensington Palace except for the guest list.
However, this did not stop speculations from emerging on who would receive a royal invitation, which include John. Page Six recently pointed out a sudden change in John's "Farewell Yellow Brick Road" world tour schedule.
In a Feb. 5 statement, John's team announced that his May 18 and 19 shows have been moved to earlier dates, May 6 and 16, "due to a scheduling conflict."
The royal wedding is set to take place on May 19.
John is a known friend of the late Princess Diana. The English singer was also in attendance at the wedding of Prince William and Kate Middleton in 2011. These factors add to the speculations that John will also be at the wedding of Princess Diana's youngest son.
Meanwhile, it is also expected that the royal wedding guest list will include several personalities in world politics, but the commonly speculated names are that of Barack and Michelle Obama. Other nation leaders who are likely to get invitations include Theresa May and Justin Trudeau, the current prime ministers of Great Britain and Canada, respectively.
Tennis player Serena Williams is also a known friend of Markle's, which is why she made it to the list of rumored royal wedding guests. In a 2017 interview, the former "Suits" actress even referred to Williams as her "closest friend."
On the other hand, some experts believe that it might be impossible for United States President Donald Trump to get invited.
It is important to note that the guest list for every royal wedding in history typically remained under wraps until there is only a few weeks or days left before the actual ceremony.