'Metal Gear Survive' Review: The Initial Impression Of The Critics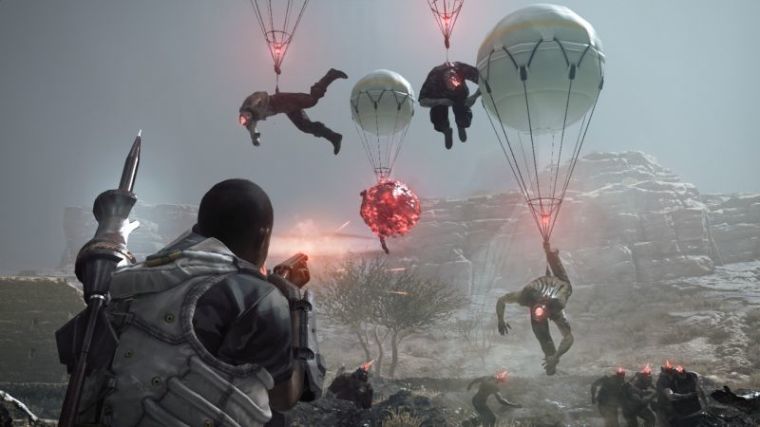 With only a couple of days after the release of "Metal Gear Survive," fans are interested to know how the game title is faring, especially since the creator of the series Hideo Kojima left Konami. To sate the fans' curiosity here is everything that the critics are saying about their initial impression on "Metal Gear Survive."
According to a review by Destructoid, the first thing to note about "Metal Gear Survive" is the visuals that it offers. The FOX engine and the jawline slider does a great job of rendering the visuals of the game title and there is a lot about the in-game environment to love, such as the gorgeous artwork as well as the effort poured into the effects. The animation of "Metal Gear Survive" also deserves some applause as it is able to showcase some satisfying locomotion, which is essential in a game title that has zombies in it. While there is still a lot of the game to be explored, "Metal Gear Survive" hits the right spot when it comes to the visuals.
However, it might not be close to perfect at all. A review from Kotaku indicates that while the visuals may be satisfying, the slow burn of the gameplay and the story might turn some fans off as it takes a long time to build up to scenes. Furthermore, the characters seem to be lacking any in-depth emotion that will allow gamers to immerse as they feel more like checkpoints of where the players will go to receive missions. Again, these are only the initial impressions of "Metal Gear Survive," but if the pace of the game remains the same throughout, then the game developers might have some work to do.
Another important thing to mention is the microtransactions. There is a lot about it that the critics did not like and it remains to be seen if the game developers will acknowledge its flaws. Regardless, for those looking to gain the experience offered by "Metal Gear Survive," it is now available for PlayStation 4, Xbox One, and Windows PC.