Microsoft Surface Pro 4 Vs Surface Pro 3: Taking Computing to a New Level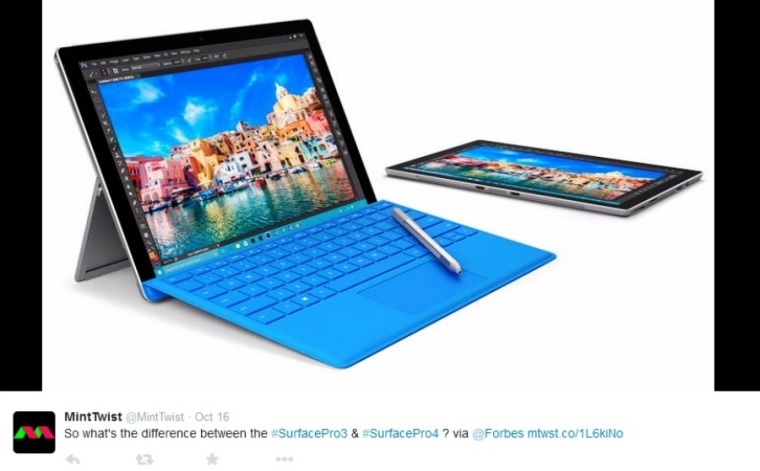 The Microsoft Surface Pro 4 has been compared with its predecessor, the Surface Pro 3, with the former taking the optimal features from the latter and making it work even better.
Thinner, lighter, and more powerful than its predecessor, the Microsoft Surface Pro 4 comes with a host of improvements that will make it worth the while of any Surface Pro 3 user.
With its primary strength being a tablet-first electronic device, it offers a touch-friendly Windows 10 operating system, which is far removed from the Surface 3's Windows 8.1.
While both the Surface Pro 4 and Surface Pro 3 come with 64-bit dual-core Intel processors, the new device carries the fanless Core M, which replaces the Surface 3's Intel Core i3 in the entry-level iteration.
The Surface Pro 4 also comes with additional RAM size choices of 4GB, 8GB, and 16GB, which is more than the Surface Pro 3's 4GB and 8GB of RAM. Further, it offers up to 1TB of internal storage, starting with a 128GB entry-level model.
Microsoft's newer laptop hybrid also has an upgraded 8MP rear camera, which has a higher sensor than the Surface 3's 5MP rear shooter.
It is also physically stronger, with all the hardware improvements Microsoft has added, including a better Type Cover keyboard, and a bigger 12.3-inch display with a sharper 2736 x 1824p resolution.
Both with magnesium alloy bodies, both the Surface Pro 4 and Surface Pro 3 feature a dynamically adjusting kickstand, but with the former's keyboard made of glass instead of its predecessor's plastic one, said to be one of the device's weaknesses.
Microsoft took out the capacitive Windows button on the Surface Pro 4, but users can substitute the device's Windows 10 onscreen button instead.
The Surface Pro 4 also comes with a Surface Pen, which is better equipped with a 1,024 sensitive level compared to its predecessor's stylus.