Microsoft Surface Pro LTE Advanced Now Available for Every Consumer; Delivery Starts in May
Microsoft Surface Pro LTE Advanced Now Available for Every Consumer; Delivery Starts in May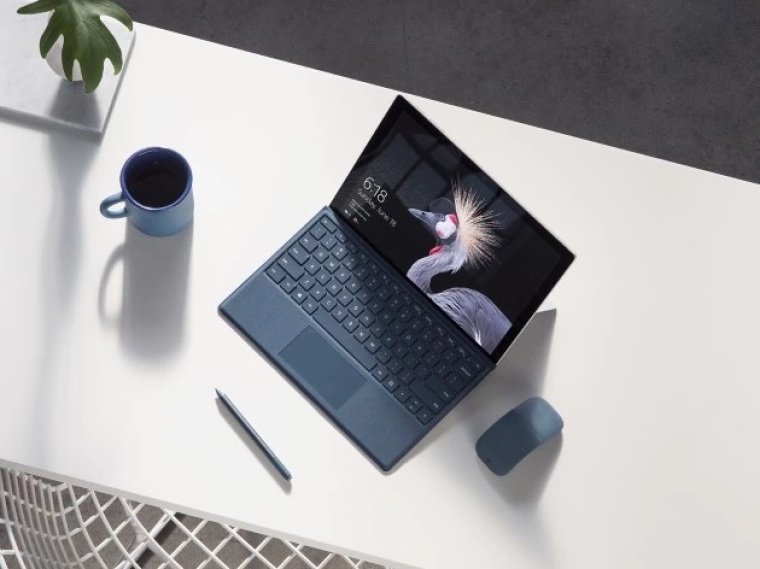 As promised, Microsoft has finally started accepting orders from consumers for its Surface Pro 2-in-1 laptop powered with LTE Advanced.
The hardware was first announced in 2017 and was launched later that year. Although it was initially limited to corporate customers only, it had always been Microsoft's plan to offer the LTE-powered 2-in-1 laptop on a consumer-level, which just happened this week.
Consumers can now start to pre-order the Surface Pro with LTE Advanced on Microsoft's official online store. The variant that comes with a Kaby Lake Intel Core i5 chip, 256 GB solid-state drive, and 8 GB random access memory is priced $1,449. However, Microsoft offers discounts to students, parents, teachers, and military personnel that would bring the price down to $1,304.10.
As for its other specifications, the Surface Pro LTE Advanced has the same features found in the standard model. It sports a 12.3-inch PixelSense display with 2,736 x 1,824 pixel resolution. It has cameras on the rear (8-megapixel) and front (5 MP) sides that can both capture videos at 1080p High-Definition that will work great for video calls. It is also compatible with the Surface Pen though customers will have to purchase the said device separately.
If there is one area that Microsoft is confident about with regard to its latest Surface Pro, it has to be its battery life that the company says can last up to 13.5 hours of video playback.
In a comprehensive review of the LTE Advanced on The Verge, the laptop reportedly worked for almost half of the advertised time. However, this was also because the 13.5-hour battery life duration was notably based on its video playback function only.
According to The Verge, it saw the Surface Pro LTE Advanced stay up for about seven hours with its LTE connectivity on. Compared to when the 2-in-1 runs with just the Wi-Fi, the publication reported that the seven-hour battery life was just "a little less" than how long the laptop would last with a less demanding Wi-Fi connection.
It was quite obvious that with the combination of a 2-in-1 laptop design and an integrated cellular connectivity, Microsoft aims to introduce a fully mobile laptop. And while the battery performance could be improved, the reviews admit that it was still one of the best options there is in the market.
Surprisingly though, Microsoft did not take the time to upgrade its chipset with the latest 8th-generation Intel Core chips.
The Surface Pro with LTE Advanced is slated to arrive on May 1.