'MLB The Show 18' Will Feature Custom Batting Stance and Realistic Weather-Based Atmosphere
'MLB The Show 18' Will Feature Custom Batting Stance and Realistic Weather-Based Atmosphere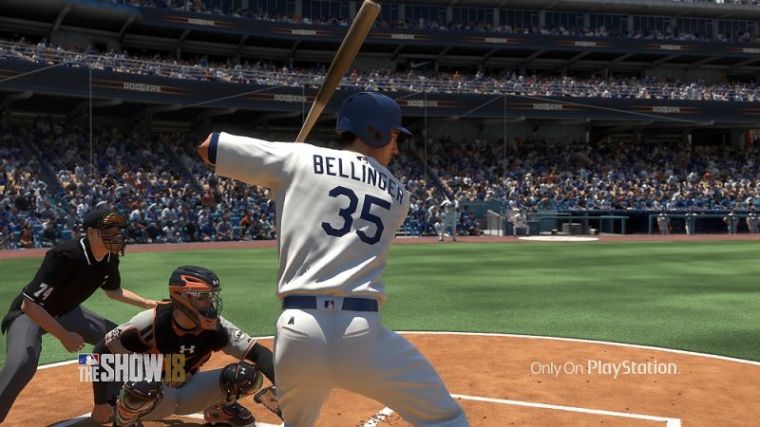 The upcoming "MLB The Show 18," a video game based on the professional baseball league, will be released with a number of gameplay features that include the option to customize a player's batting stance and a realistic atmosphere based on various types of weather.
"MLB The Show 18" will be published by Sony Interactive Entertainment and is being developed by SIE San Diego Studio.
In a recent gameplay sneak peek courtesy of GameStop, Major League Baseball fans and gamers got a preview of the latest confirmed features that will arrive with the release of "MLB The Show 18" this year.
Under the Create & Edit Player menu, the developers added the option to customize a player's batting stance in a very detailed manner.
In the video teaser, there appeared to be batting stance presets that can be selected and the player in the trailer used the "Generic Stance 1." The Hand Offset control, in the meantime, contained the options to adjust the hitter's hands and arms placement while getting ready to bat. Even the way the hitter's hands wiggle and rotate can also be customized.
The Batting Stance Creator also allows players to adjust the positioning of the hitter's back elbow, making it possible to move it closer or farther from his body. There are also options to customize the batter's front foot and hip offsets which lets gamers create their signature stance, even those that have not yet been seen from professional baseball players.
The developers have also greatly improved the animation of the game's atmosphere for "MLB The Show 18," which includes a realistic-looking fog hovering and rain pouring over the stadium.
Meanwhile, in real-life baseball, too much rain can force teams and officials to postpone a game. The same situation has also been added to "MLB The Show 18." Now, even in the simulated baseball events, gamers will be offered the decision to either keep their current pitcher or "warm up fresh arm" while considering how long a rain delay will last.
"MLB The Show 18" will be released on Tuesday, March 27, exclusively on the PlayStation 4.