'Mortal Kombat X' Kombat Pack 2 DLC Rumors: Planned for April 2016 Release?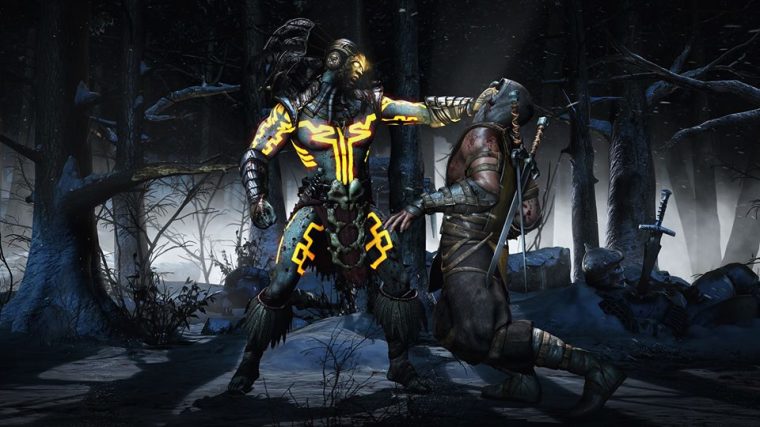 Rumors have emerged the long-awaited Kombat Pack 2 expansion pack for "Mortal Kombat X" is slated for release within the first half of 2016.
NetherRealm Studios' Ed Boon, video game programmer and co-creator of the popular "Mortal Kombat" fighting video game franchise, earlier teased a new expansion pack to feature four new characters in a September Twitter post, which has now been followed by rumors the release of the touted Kombat Pack 2 DLC is geared for April 2016.
The Kombat Pack 2 is also reportedly including an additional stage - a Jurassic Mode, which is said to be a Kombat mode which will include dinosaur fighters, some of which are rumored to be Jurassic Park characters, battling each other
The DLC will also include four different fighters, similar to the first Kombat DLC, and another teaser from Boon included a tweet showing outlines of the new characters, leading fans of the game to speculate which fighters will be included in the upcoming DLC.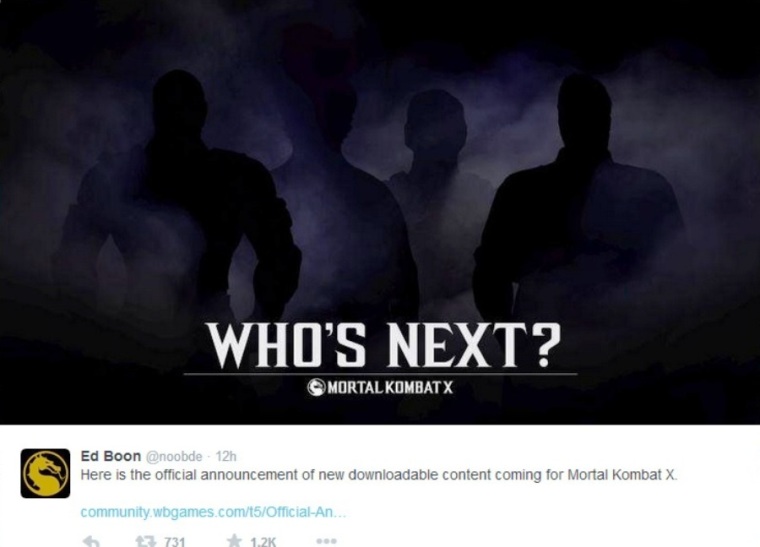 Based on the shadowy outlined shapes, there have been guesses non-playable minor character Baraka, The Joker, Cyrax, Smoke, or Sector, will be among the new characters introduced in the coming expansion pack.
However, a new tweet from Boon dated last Tuesday portrayed two of the fighters speculated by fans to be Drahmin, an Oni demon from the fifth plane of Netherrealm who made his first appearance in "Mortal Kombat: Deadly Alliance," and Havik, a Cleric of Chaos, who was first featured in "Mortal Kombat: Deception."
Both fighters were depicted in the tweet's image as more detailed compared to earlier versions of their appearances in 2006's "Mortal Kombat: Armageddon." The other two fighters remain unnamed.
While the exact date is as yet unconfirmed, the Kombat Pack 2 DLC slated to be released next April, when "Mortal Kombat X" celebrates the first anniversary of its launch.