Mother Forgives Man Who Killed Her Daughter, Prompting Judge to Issue Surprising Verdict
Living up to her Christian faith, a woman forgave the killer of her daughter after the former pleaded guilty to vehicular homicide, prompting the judge to mete out an unusual punishment.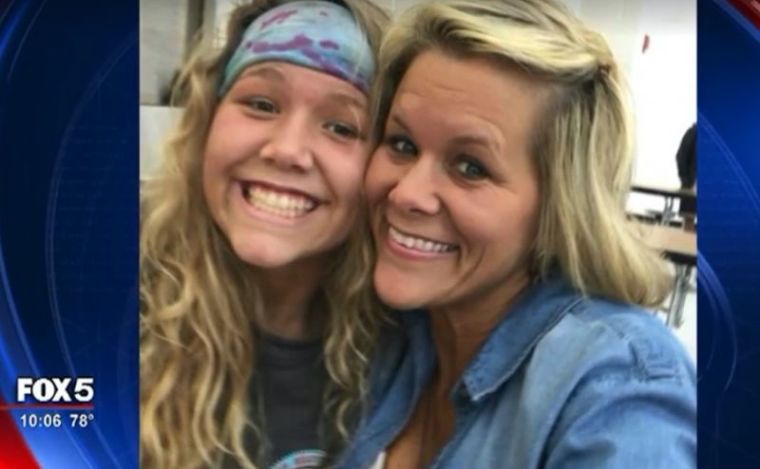 During the sentencing hearing at Henry County courtroom in Georgia last month, the mother, Kim Lee, got up and read an emotional statement that touched the heart of the judge, Rusty Carlisle, Inside Edition reported.
Carlisle said he was deeply moved by Lee's statement. "The victim's mom got up and read her impact statement forgiving the man who killed her daughter," Carlisle told Fox 5. "It was moving ... not a dry eye in the whole room."
The judge then issued his verdict: as part of his probation, Daniel Leigh Crane, 50, would have to carry around a photo of Summer Lee whose life abruptly ended in August 2016 after he hit her SUV, pushing her car into five other vehicles. Summer was an 18-year-old senior in high school at the time of her death.
Carlisle also ordered Crane to also carry with him the statement that his victim's mother read at his sentencing as well as spending 60 days in jail.
The judge said he made the ruling not to "humiliate the man,"according to AJC.com. He said he felt that his order would serve as a powerful reminder to Crane of the crime he had committed.
The picture "may stay folded in his pocket and he may never look at it," Carlisle told the Associated Press. "But if he knows he's got to pick it up every morning and put it in the pocket of whatever clothes he wears, then maybe that will make him think a little bit about what happened."
Lee appreciated the judge's rather unusual verdict, saying it was comforting to her and her family. "I was glad that he went above and beyond," she told Fox 5.
Lee said she had no choice but to forgive Carlisle as her faith instructs her to, adding that she believes her daughter would have also wanted her to do so.
"If I ever want to see her again, I have to forgive," she said. "I also think Summer would have wanted me to forgive him."
Her daughter was well-known as an athlete in her community. "Summer was a beautiful girl, with long flowing hair, big blue eyes and a smile that was radiant," her obituary reads. "She had a big personality that was spunky and strong-willed. Her loving and free spirit is what most people will remember."