'Märchen Mädchen' Episode 9 Not Airing This Week; Magic Committee to Come Up With Another Plan to Sabotage Hazuki?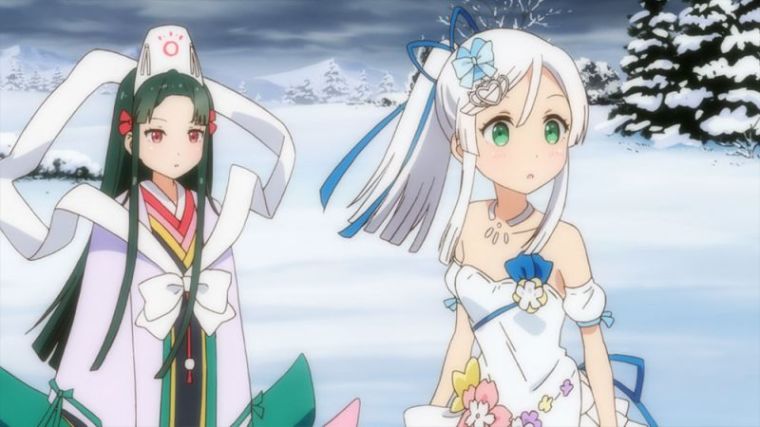 In the most unexpected way, and despite the Committee's unfair meddling, the Japanese school managed to win their match against the Russian school at the ongoing Hexennacht tournament on the Japanese magical girl anime series, "Märchen Mädchen (Fairy Tale Girls)."
But while that does sound like a favorable outcome for the girls, fans may not be too pleased to know that the next episode of the series based on the manga by Tomohiro Matsu and StoryWorks will not be airing this week or the next.
According to an announcement on the series' official site, as translated by MyAnimeList, the broadcast for episode 9, which is titled "Companions on a Journey and Whimsical Traps," has been delayed in order to give the production team enough time to improve on the series' animation quality.
On the other hand, the series' timeslot for March 8 and 15 will instead feature a rebroadcast of the first and second episodes, respectively. As for the broadcast schedules for the subsequent episodes, details about it are expected to be announced at a later date.
The synopsis for the upcoming episode teases the end of the first night of the Hexennacht tournament following the battle between the American and Chinese schools.
The night, however, is far from over for the magical Japanese girls, who will take this opportunity to conduct a strengthening camp in preparation for the second night of the tournament, which has been scheduled for the following week.
And following their failed attempt at sabotaging Hazuki's chances of advancing in the tournament, it look s like the Committee will once again be devising a plan to take the Japanese girls out of the competition in order to then get their hands on the Cinderella Origin.
"Märchen Mädchen" episode 9 will air on Thursday, March 22, at 9 p.m. JST on AT-X and at 10:30 p.m. JST on Tokyo MX. Information on other broadcast schedules and online resources can be found on the series' official site. Episodes are also available in select regions outside Japan via Crunchyroll.