Nabeel Qureshi's Wife Shares 'Overwhelming Peace' God Has Given Her in Husband's Battle With Cancer
Nabeel Qureshi's Wife Shares 'Overwhelming Peace' God Has Given Her in Husband's Battle With Cancer
For the first time, the wife of cancer-stricken Christian apologist Nabeel Qureshi has bared her thoughts on the trials being faced by her husband.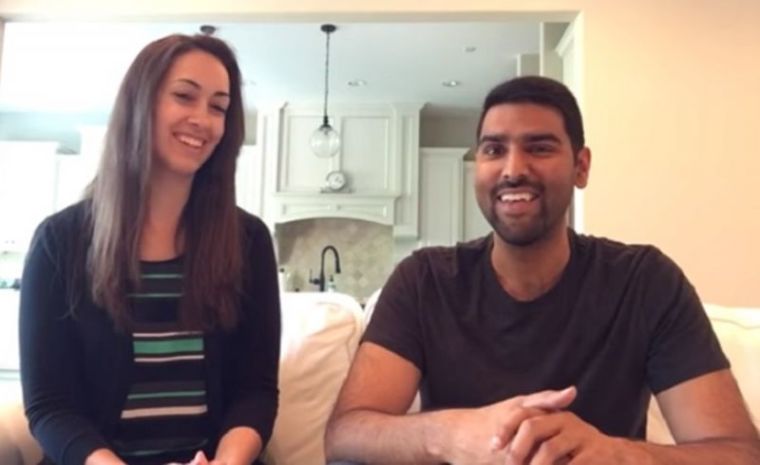 In his latest Facebook video blog, Nabeel invited his wife Michelle to share what's on her mind as her husband continues to come to grips with his stage 4 stomach cancer that has recently worsened.
Michelle said it pains her to see her husband trying his best to fight the deadly disease. But whatever happens, she says her hope remains with the Lord.
"The radiation, I think, has been one of the toughest things for me, just seeing Nabeel more laid out, hurting, having such a hard time eating, and having to continue life and continue taking care of Ayah and everything," she shares.
One thing that's nurturing her spirit and boosting her hopes, Michelle says, is the blessing of "overwhelming peace" that God has given her despite the toughest odds she and her husband are facing.
She says it's a kind of peace she has never felt before.
"Since September, I have had this just overwhelming peace about this whole situation, a peace that means this is going to lead to healing," she says. "When we went through that really rough time with radiation... nothing has shaken my hope because that peace is there."
Michelle says this chapter in their lives has also enabled her to see God's Word come "alive in totally new ways." One example, she says, is Proverbs 3:5-6: "Trust in the Lord with all your heart, and lean not on your own understanding. In all your ways acknowledge Him and He will direct your paths."
For his part, Nabeel praised his wife for being "a tremendous source of encouragement."
"In this past year, for me to have her be the solid pillar of support and encouragement has been such a great blessing," he says.
Meanwhile, the donation campaign continues to trend on Qureshi's GoFundMe page.
As of Friday, the 13th day of the campaign, the fund has risen to more than $260,000, raised by more than 1,800 people. The goal is to raise $1 million.
The money will go toward Qureshi's medical expenses. Any funds left over, should he die, would go to help fund the education of his daughter, Ayah, among other expenses, as previously reported by The Christian Post.
Qureshi is currently covered by health insurance paid for by RZIM, but he said this health insurance will end in the beginning of 2018. Moreover, he is set to undergo immunotherapy treatment, which he says costs up to $20,000 per dose.