NBA Rumors: LeBron James and Isaiah Thomas Didn't Have Good Teammate Relationship?
NBA Rumors: LeBron James and Isaiah Thomas Didn't Have Good Teammate Relationship?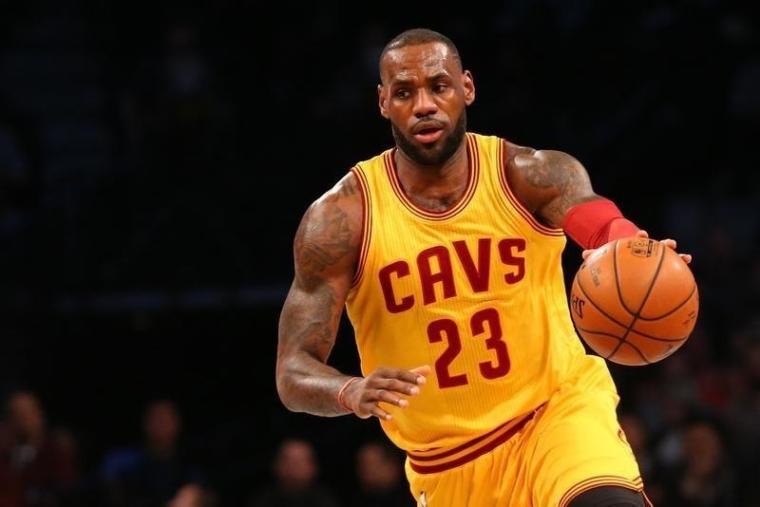 Isaiah Thomas and LeBron James are now playing for different National Basketball Association teams after the major changes the Cleveland Cavaliers pursued ahead of the Feb. 8 trade deadline. However, recent reports have emerged that suggested the two men did not have the best time as teammates.
In Fox Sports NBA analyst Chris Broussard recent appearance on the show "UNDISPUTED," he revealed: "I was talking to somebody yesterday close to Isaiah, and they said, 'Isaiah Thomas has absolutely no love at all for LeBron... He felt like LeBron talked down to him when he was there."
Thomas' short-lived move to Cleveland happened after a blockbuster deal that sent Kyrie Irving to the Boston Celtics. Due to his hip injury, the former was not able to start the season and only played at the beginning of 2018.
Before Broussard's report this week, it can be recalled that Thomas was also previously rumored to be having a strained working relationship with another Cavalier starter, Kevin Love. However, he has since denied these reports and said there was "no bad blood" between them.
While the recent rumor about James and Thomas is unlikely to be confirmed, fans may take as a hint the fact that the latter feels he is in a better place with the Los Angeles Lakers now.
At his first work day in L.A., Thomas told Clutch Points: "I mean, this is the first real practice I had all year. Let's see how my hip responds tomorrow with the soreness & things like that, but I'm here. I'm here & I'm happy. Got my joy back & I'm ready to put on a show for the Lakers."
On the other hand, James did not want to draw a line linking the changes brought by the trade deals the Cavaliers made to their recent on-court victories. Since Feb. 8, the Cavaliers have been on a three-game winning streak.
"It's not about what the other guys didn't bring or what these guys bring. ... We're all professionals, and we were happy with the guys that we had, and we're going to [be] happy with the guys that we have now. That's the way the league is, it's a business. There's no shade on anybody," James told the press after their Feb. 9 win against the Atlanta Hawks, 123-107.
The players who recently joined the Cavaliers include Jordan Clarkson, Larry Nance Jr., and Rodney Hood.
Meanwhile, after the trade deadline, Channing Frye joined Thomas in the Lakers along with the Cavaliers' own first-round draft pick this year. Jae Crowder and Derrick Rose were sent to the Utah Jazz. The Cleveland front office also agreed to give the Sacramento Kings their second-round pick in 2020 along with Iman Shumpert. And lastly, Dwyane Wade goes back to the Miami Heat.