NBA Rumors: Memphis Grizzlies to End Up Buying Out Tyreke Evans' Contract?
NBA Rumors: Memphis Grizzlies to End Up Buying Out Tyreke Evans' Contract?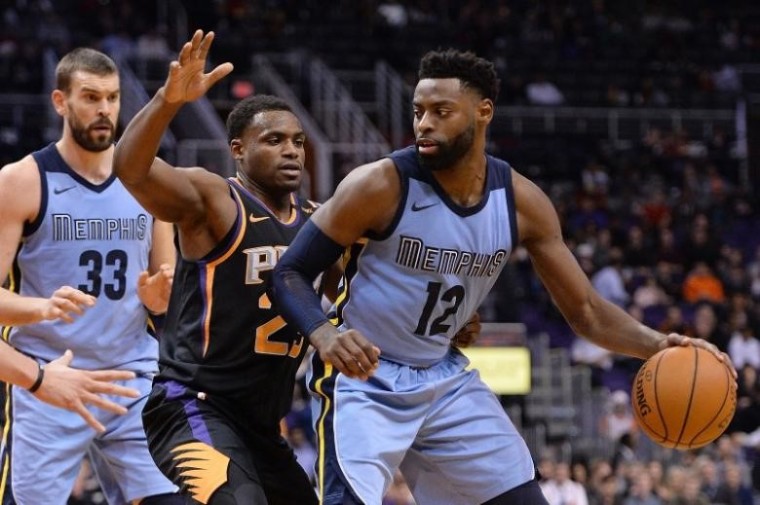 The National Basketball Association's trade deadline went by with Tyreke Evans staying with the Memphis Grizzlies. However, the buyout market virtually opens after the trade deadline, and many are still wondering how this will affect Evans' future with the team.
It can be recalled that shortly after the trade deadline earlier this month, Memphis general manager Chris Wallace revealed why they failed to reach an agreement with other teams that would have led to trading out Evans.
Wallace confirmed that there have been several offers sent their way eyeing for a trade that included Evans. "And particularly they weren't sufficient when weighed against the potential benefits of having him here for the rest of the season. So, we decided not to do anything," Wallace added.
Meanwhile, reports have it that not trading Evans this month does not automatically mean he will be staying at Memphis as well. There are speculations that the Grizzlies deem not trading Evans nor extending his contract will favor them as a franchise, thus enters the possibility of him going to the buyout market.
If, in the end, the Grizzlies decide to buyout Evans' contract, this will give the teams previously interested in acquiring the player through trade more opportunities to do so without losing any of their guarded draft picks.
One of the teams highly interested in getting Evans were the Washington Wizards. According to a Twitter update from Zach Lowe, the Wizards were even willing to give away two of their second round picks for a deal with Evans but the Grizzlies "wanted more."
In another report from ESPN's Adrian Wojnarowski, "three frontrunners" in the earlier pursuit of trading for Evans in a deal were the Boston Celtics, Denver Nuggets, and Philadelphia 76ers. A fourth team, the Miami Heat, had also reportedly shown interest.
Evans is currently averaging 19.5 points, five assists, and one steal per game.